MIT Students Play Tetris on a Building: Wish You Could Play?
There are advantages to attending MIT. You know, besides the
job opportunities
and sense of accomplishment. A group of MIT students rigged the lighting on one side of the school's Green Building to act as an interactive 9 x 17 Tetris game. Each window acted as a single LED pixel that turned on and off in different colors to depict the actual game, which was played from a console at ground level.
However, this isn't the first time it's been done. According to MIT's Hack Gallery, "Tetris on the Green Building" is the "Holy Grail of hacks," as it's a perfect grid for the 1984
classic
. Even before that, it was done by Dutch students in 1995 at Delft University of Technology. Unfortunately, the footage available is less than stellar. Apparently they don't have quality video cameras on-hand at MIT.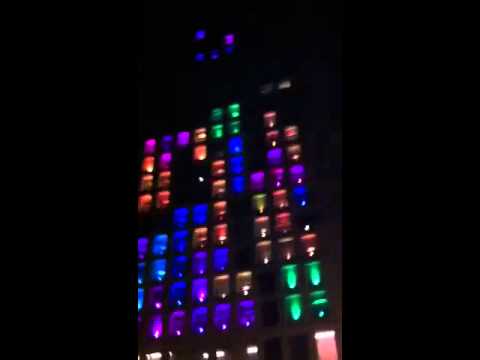 Add a comment above