Manny Pacquiao vs Shane Mosley: Knockout?
Manny Pacquiao vs Shane Mosley
fight tonight at the MGM Grand Arena for the
WBO World Welterweigh Title
. Sugah Shane Mosley weighed in at 147 lbs, only two pounds more than the heavily favored Manny Pacquiao. Experts predict Pacquiao will win calling him the hands down favorite, but don't be surprised if Mosley pulls off the upset.
Manny Pacquiao (52-3-2, 38 KOs) hasn't lost a fight since 2005. Shane Mosley (46-6-1, 39 KOs) is older, but has one more knockout in 6 less fights. Pacquiao and Mosley combine for 77 knockouts. Because they combine for so many knockouts, one can expect the fight to end in a knockout.
WATCH the Official Manny Pacquiao vs Shane Mosley Video
: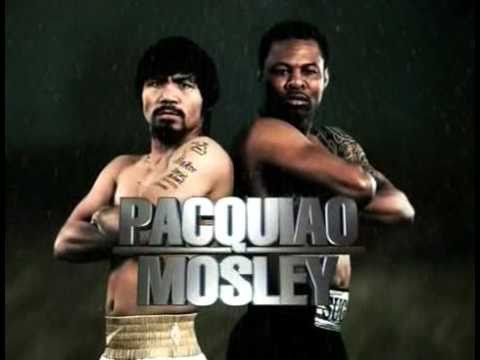 Manny Pacquiao vs Sugar Shane Mosley watch it live on Showtime : Saturday, May 7th, Pacquiao vs Mosley 9:00 p.m. EST / 6:00 p.m. PST.
Add a comment above