LISTEN > Sixx:A.M.'s Latest Single Delves Into Singer's Past: Are Lyrics Important to You?
Music
2012/05/02 19:00:00
Back in the '80s, when the Sunset Strip was beleaguered with heavy metal bands and the eccentricities that went along with them, Motley Crue made a name for itself as one of the rowdiest groups on the scene. The band members drank excessively, did unbelievable amounts of hard drugs, and landed in jail on numerous occasions. Fortunately, they all made it out alive.
Nikki Sixx, the band's singer and bassist, wrote about his season of vice in two books, "The Heroin Diaries" and "This Is Gonna Hurt." Both were accompanied by albums from his new band, Sixx:A.M., a supergroup of sorts consisting of Sixx, DJ Ashba of Guns N' Roses, and multi-instrumentalist James Michael, who has worked with Motley Crue, Meat Loaf, and Alanis Morissette, among others.
The latest single off of Sixx:A.M.'s last album, "Are You With Me Now," is a blatant, melancholy glimpse at his past. Lines like, "All the things I can't control come back to haunt me now," and, "We were dumber then, so much dumber then" hint at the emotional scars Sixx's reckless youth have left. The chorus ("Come back from the dead, you've been inside your head for too long") seems directed either at someone he interacted with at that time, or at certain elements of himself. Give the song a listen and let us know what you think!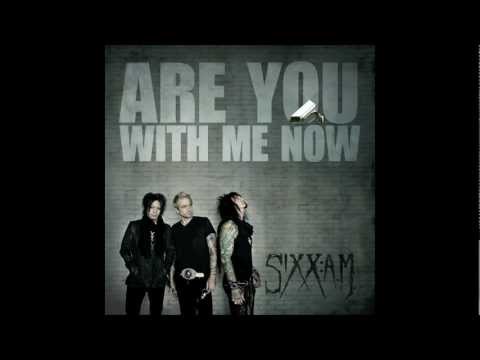 Add a comment above