'Law And Order: SVU' Is Doing a Chris Brown and Rihanna-Inspired Episode: Will It Bring Needed Attention to Domestic Violence?
This week, Rihanna is busy frolicking on a sunny beach in a mesh skirt and micro-bikini, as she celebrates her 25th birthday with her boyfriend Chris Brown. But in 2009, their relationship was in a much darker place. That's when the hip hop star was arrested for beating up his pop diva girlfriend the night before the Grammy Awards.
As their relationship heals, "Law & Order: SVU" is finally focusing in on the seedier part of their love affair. It's not surprising that the show would ultimately cover the topic of domestic violence, since they are known for pulling stories directly from the headlines.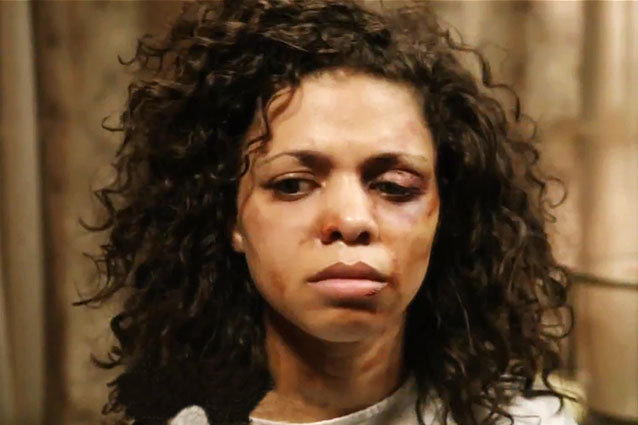 And there's no doubt the story is based on the tumultuous love affair. Just take a look at the official description and you'll see for yourself — "A promising singer is brutally attacked by her boyfriend, a popular hip hop star… but the victim refuses to aid the prosecution and… continues to put herself in danger."

Clearly, they're latching on to the most intriguing part of the Rihanna and Brown news. Even though he was convicted of assaulting her, the 25-year-old Barbadian has rekindled her love affair with the 23-year-old R & B star.


Maybe the "Law & Order" producers are just jumping on the bandwagon to score high ratings. But it's also possible that they want to shine a spotlight on the issue of abuse. What do you think: Will it bring needed attention to domestic violence?
Read More: http://www.nydailynews.com/entertainment/gossip/do...
Add a comment above