Kids' Choice Awards 2012: Do You Enjoy Watching Celebs Get Slimed?
Whether you think the practice is awful or amazing, Nickelodeon's annual Kids' Choice Awards just wouldn't be the same if we didn't get to see gooey, green slime poured on some of the biggest stars in
family entertainment.
Sure, the iconic orange carpet and the blimp figurines are important. But, there's a reason the
KCA
is known as "the biggest awards show of all SLIME!!!"
Nickelodeon's green slime was first introduced in the 1980's when a Canadian sketch comedy show called "You Can't Do That on Television" was added to the network's lineup. In the years since, the slime has continued to flow on a variety of other Nickelodeon shows and has become a huge part of the network's brand identity.
When it comes to the
Kids' Choice Awards
, getting slimed is considered an honor not a penalty, and in the lead-up to the awards show there is just as much (if not more) speculation regarding which celebs will get slimed as there is over potential winners. Past targets included: Jack Black, Heidi Klum, Jim Carrey, Tina Fey, Katy Perry, Sandra Bullock, Hugh Jackman, Tom Cruise, Pink, and many more.
While the Kids' Choice Awards certainly wouldn't be the same without lots of green slime, we've always found the practice to be a little bit disgusting. What about you SodaHeads? Do you enjoy watching celebs get slimed? If so, tune into the Kids' Choice Awards on Saturday night.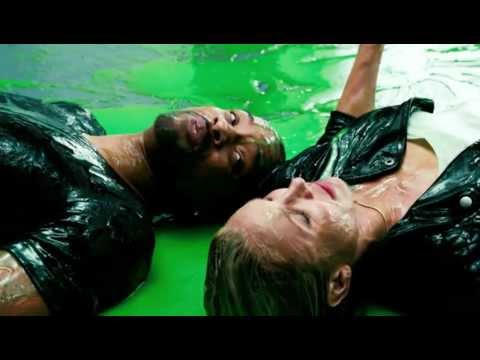 Read More: http://popwatch.ew.com/2012/03/31/kids-choice-awar...
Add a comment above