Justin Bieber Says He's 'In Love': Is Teen Love Real?
We knew it was only a matter of time before the boy admitted it. In a recent interview with
New
magazine, Justin Bieber said he's got more than the hots for his girlfriend and fellow celeb, Selena Gomez. He's apparently already in love with her.
"I wouldn't be with somebody if I wasn't in love," Bieber told the mag. "Everybody can see she is hot and that's great, but there is so much more to her than that. She makes me laugh and she puts up with my practical jokes."
This is all very adorable, but did we mention Justin Bieber is only 17 years old? And that he and Selena Gomez have only been together for about six months? We hate to be the cynics here, but this sounds like a bad case of puppy love.
Still, Bieber is convinced. And who knows? Maybe he'll get hitched to the Disney star in no time. The Biebs did mention he wants to be
married by 25
. One thing's for sure, though. Even though Bieber is in L-O-V-E with his main squeeze, he still has to sing adorable love songs to millions of teenage girls.
Speaking of, here's
Bieber performing his first Christmas song
, "Mistletoe." We can only imagine who he's thinking of.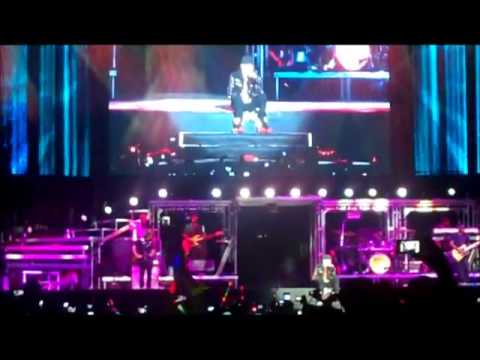 Add a comment above