Justin Bieber Raps: Swag or Sad?
Music
2011/12/21 14:00:00
Justin Bieber
has a bone to pick with DJ Premier. Back in October, Bieber was looking to perform in the
BET Hip Hop Awards
Cypher, but got slapped down by Premier when Bieber was quoted as saying he wanted rapper Ludacris to write his rhymes for him. Ludacris said that wasn't true, but it doesn't matter now because Bieber just debuted his own rap skills on the Hot 97.5 radio show in Vegas.
You don't even have to listen to the clip to guess what people are saying about it. The YouTube comments are vicious, especially since the Biebs rapped over a popular Biggie beat ("Who Shot Ya.") But we have to admit, we were a little surprised he managed to do what he did. It's certainly not "impressive," but we've heard much, much worse. (Sorry,
Reh Dogg
.) Give it a listen and tell us what you think!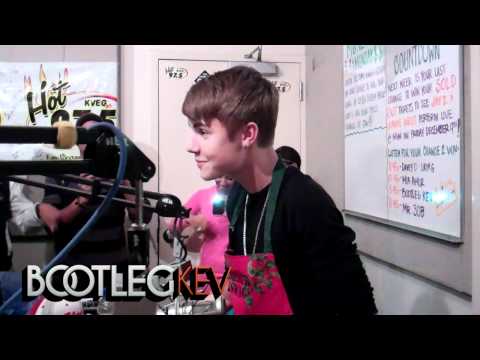 Add a comment above