Is Michael Jackson's mother being held hostage for the Jackson family fortune?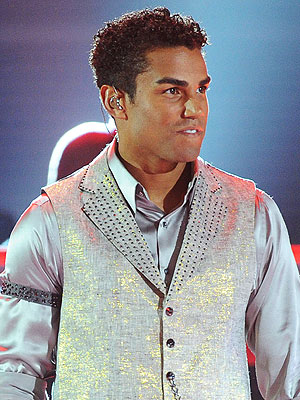 TJ Jackson
XPosure Jackson's nephew TJ Jackson – the son of Tito – was named temporary guardian of the late singer's three children Wednesday amid allegations family matriarch Katherine is being held against her will.
"This is not a power play by TJ Jackson," L.A. Superior Court Judge Mitchell L. Beckloff said at an emergency hearing. "This is based on the allegation that Katherine Jackson is being prevented from acting as guardian."
The hearing is the latest dramatic development in the recent
family crisis
enveloping the famous musical clan.
At stake are hundreds of millions of dollars and, according to some, the welfare of Jackson's three children and his 82-year-old mother who has been their guardian since Michael's 2009
death
at age 50.
A clear understanding of the whereabouts and condition of Katherine Jackson has been clouded by conflicting statements and allegations between various family members, including Jackson's siblings. Oldest daughter Paris Jackson, 14, has fumed on Twitter about the treatment of her grandmother.
In court Wednesday, TJ's attorney, Charles A. Schultz, called the situation dire as he explained the move for temporary guardianship for the 34-year-old TJ.
Read More: http://www.people.com/people/article/0,,20614783,0...
Add a comment above