Is a lifetime ban from baseball too harsh of a punishment for Alex Rodriguez?
Alex Rodriguez might not make it back to the Yankees this year. Or ever. Major League Baseball is threatening to kick A-Rod out of the game for life unless the New York star agrees not to fight a lengthy suspension for his role in the sport's latest drug scandal, according to a person familiar with the discussions.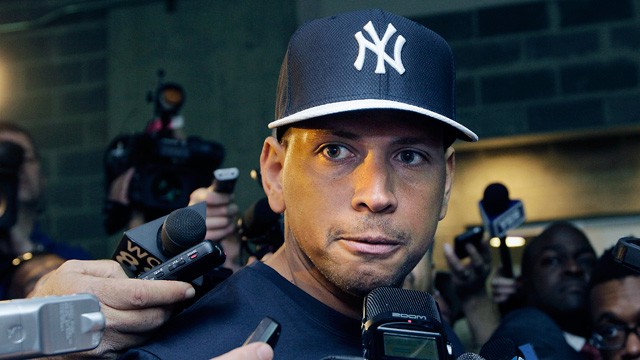 The person spoke to The Associated Press on Wednesday on condition of anonymity because no statements were authorized.
Whether Commissioner Bud Selig would actually issue a lifetime suspension was unclear and a permanent ban could be shortened by arbitrator Fredric Horowitz to about 200 games, the person said. The number of players likely to be disciplined stood at 14 Wednesday.
Read More: http://abcnews.go.com/Sports/wireStory/ap-source-m...
Add a comment above