FLU shot causes brain damage and other problems!
NFL cheerleader suffers brain damage after getting flu shot
October 14, 12:35 PMDC Community ExaminerKhadijah Ali-ColemanPrevious Next 9 comments Print Email RSS Subscribe Subscribe
http://www.examiner.com/x-21948-DC-Community-Examiner

Get alerts when there is a new article from the DC Community Examiner. Read Examiner.com's terms of use. Email Address
Include other special offers from Examiner.com
Terms of Use
The flu shot was the cause of Desiree Jennings brain damage.Flowing long brown hair, a beautiful face and adoring husband are features that describe Desiree Jennings and her life. However, her life today is changed forever --for the worse--from where it existed only a few short weeks ago. Less than a month ago, Desiree was a Redskins footaball team cheerleader, marathon runner and energetic fast-moving athlete. Today, Desiree has seizures, speaks in a painfully halted manner that is often incoherent and has neurological damage that is irreperable.The culprit: the flu shot.
Desiree, 25, was diagnosed by her therapist at Johns Hopkins University in Baltimore, MD as having dystonia, a brain disorder which causes body jerks, and abnormal or repetitive movements because the muscles in her body are continously contracting. She had no prior health issues and had decided to take the flu shot to prevent herself from getting sick. Though health officials assert that Desiree's case is rare, it is clear that not only the recent H1N1 vaccine is a cause for concern, but the common flu shot should alert people to make a careful consideration when getting the shot which is often available for free.
Also this redskin Cheerleader!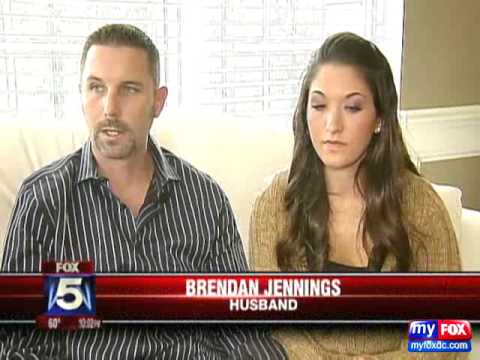 Add a comment above
More polls by tracie 'American patriot"