Fan Cast: A New Mortal Kombat Movie Is In The Works And A Cast Has Yet To Be Named. Who Would You Kast?
So my

Mortal

Kombat
Movie would be a tad different, but basically a similar layout to the first Mortal Kombat live action movie.



Rain as Liu Kang








He looks like him, can act pretty decent, and knows his

martial

arts
. Kick ass in

Ninja

Assassin
,
and other than not being Chinese, he would be pretty spot on. For all
you canon people, if you want a Chinese Liu Kang, my pick would be
either Nicholas Tse or



Robin Shou as Raiden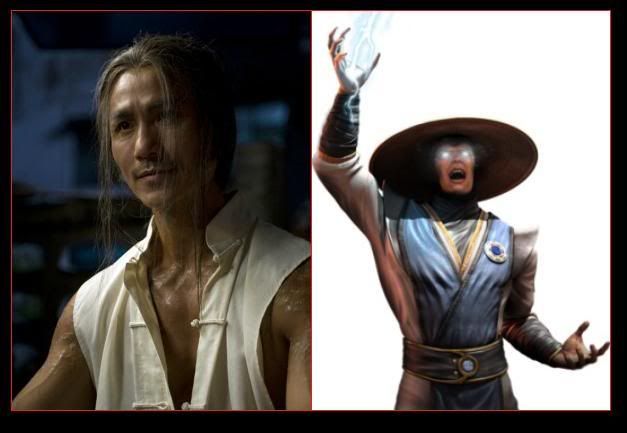 I find that this would be an awesome tribute to the first Mortal Kombat

movies

. I'd like him and Cary-Hiroyuki Tagawa as Shinook to have an opening credits fight scene.



Since we're on the subject...



Cary-Hiroyuki Tagawa as Shinnok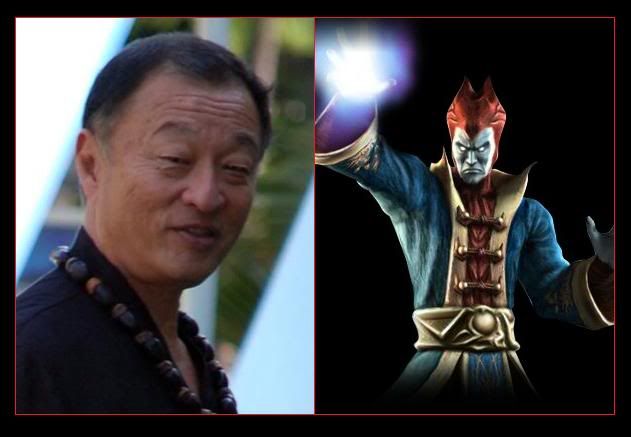 It'd be a great tribute, as well as the fight scene between him and Shou. It's a small role so yeah.



Ryan Reynolds as Johnny Cage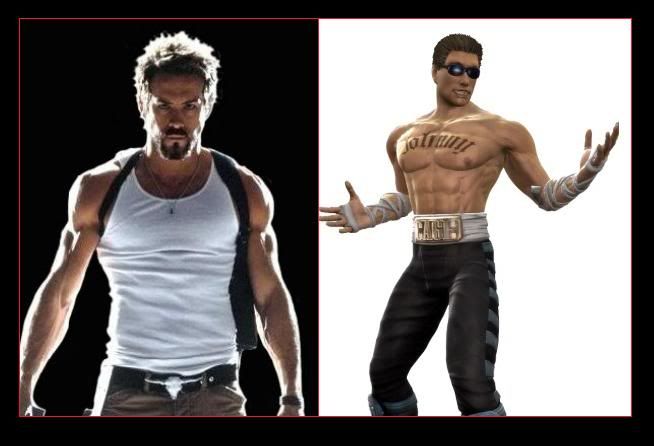 I find he can do smart ass well. He can do drama well. He can do
fight scenes well. He can play an actor past his prime, a la The Nines.
Just because people f**k his characters up in movies doesn't change the
fact he is a phenomenal actor.



Abbie Cornish as Sonya Blade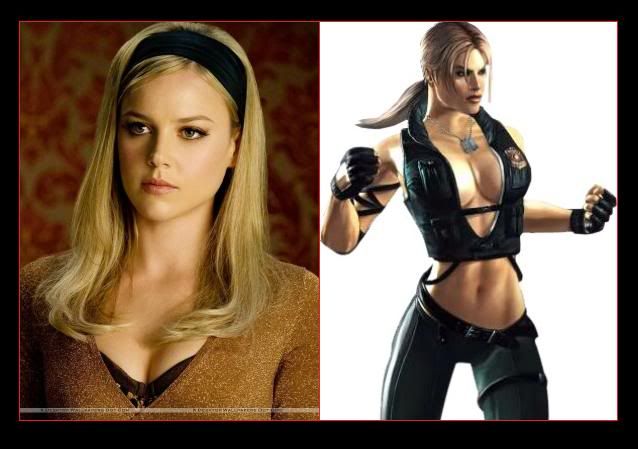 She's hot. She can act. Watch Sucker Punch, I'm sure you'd agree with me on this choice that she'd play a great Sonya Blade.



Mekhi Phifer as Jax Briggs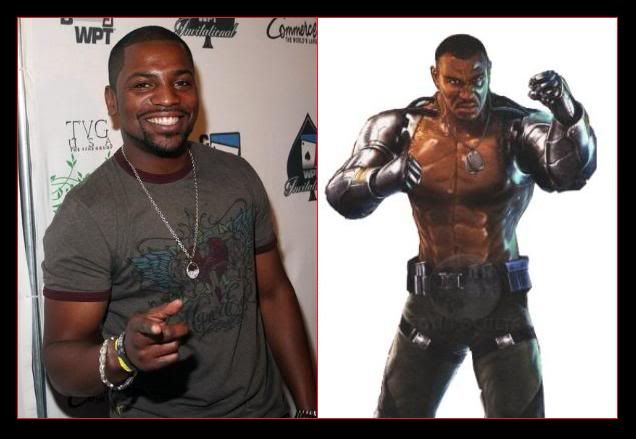 I liked him in Torchwood: Miracle Day, so he can play the hard cop. Just bulk him up, he'll be fine as Jax.



Donnie Yen as Kung Lao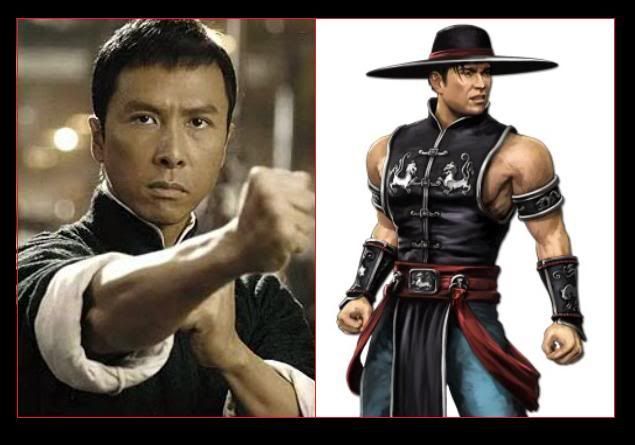 It's Donnie [frick]in Yen. Put a hat on him and BOOM! Kung Lao. I
want Kung Lao to be an Earthrealm fighter that chose not to fight, and
instead fled and has been roaming the Outworld with Kabal ever since.



Jai Courtney as Stryker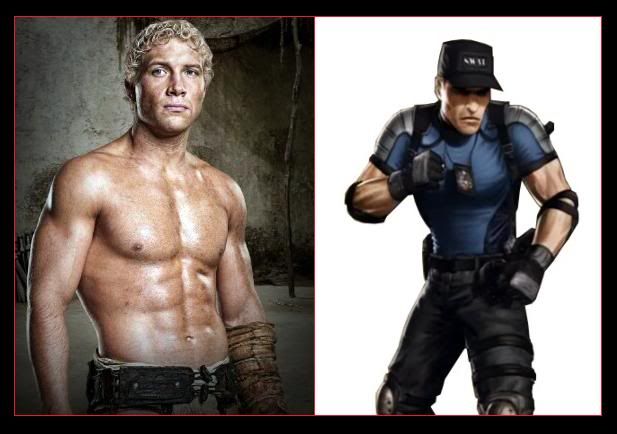 I want Stryker to be in a short 5 min scene describing when Kabal,
Stryker, Kung Lao, and Night Wolf were chosen as warriors for the
Earthrealm. They were didn't want to fight and fled. They were tracked
down by one of Shao Kahns extermination squads and Stryker was killed,
and Kabal was burned while fending them off for Kung Lao and Night Wolf
to escape.



Joseph Fiennes as Kabal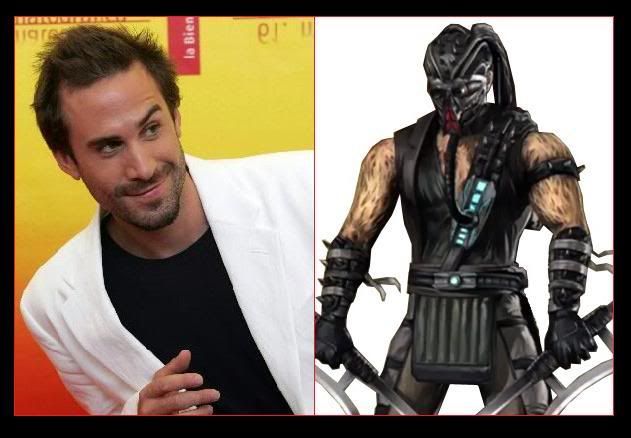 He'd look regular only in the flashback. The rest of the time we see
him he would have his respirator on until he takes it off before he
dies at the hands of Shang Tsung.



Jason Momoa as Night Wolf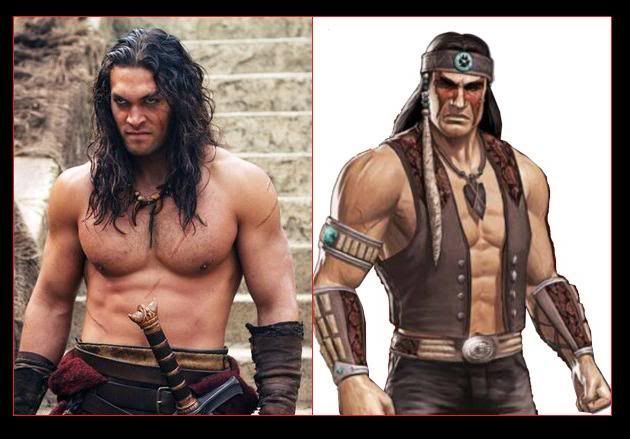 He just looks just like Night Wolf. Dress him like a native american
and BOOM, there ya go. I want him to teach Liu Kang Dragon Fire after
he barely beats some guards.



Jason Statham as Kano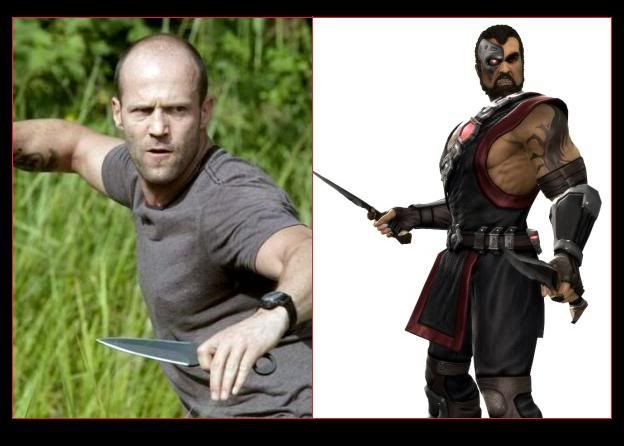 I know he's not Australian, but he has a heavy accent and can
probably pull it off. He will be killed by Sonya, just like always c(:



Daniel Day Kim as Sub-Zero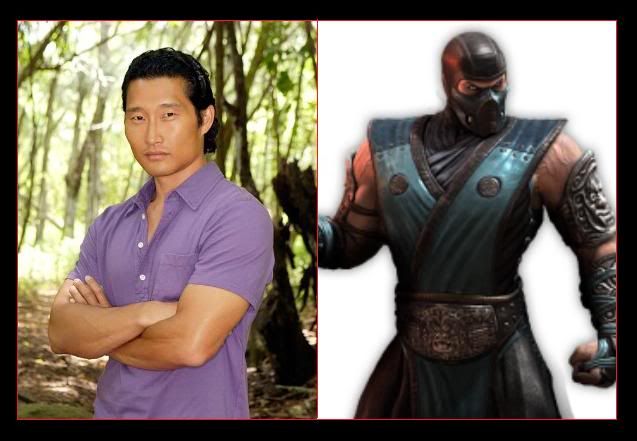 He can act, I'm sure he will do well, he sides with Liu Kang. There
is the Scorpion/Sub Zero rivalry because Scorpion killed his brother,
but learns that his brother is still alive as Smoke. He then makes up
for his clans past doings to Scorpions clan by saving Scorpion from Shao
Kahn.



Hiroyuki Ikeuchi as Scorpion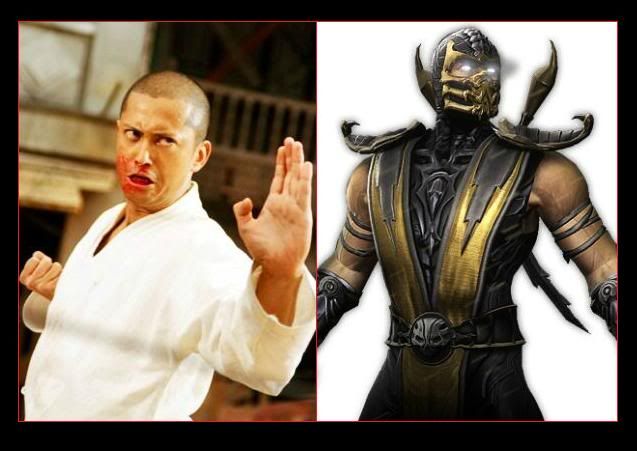 He was great in Ip Man, Im sure he would be good as Scorpion. He
sides with Liu Kang after being saved from Shao Kahn by Sub Zero after
he defies Shao Kahns orders and goes rogue. He also learns from Smoke
that it was Shao Kahn and Shang Tsung who really killed his clan and
family.



Kevin Ohjitsu as Smoke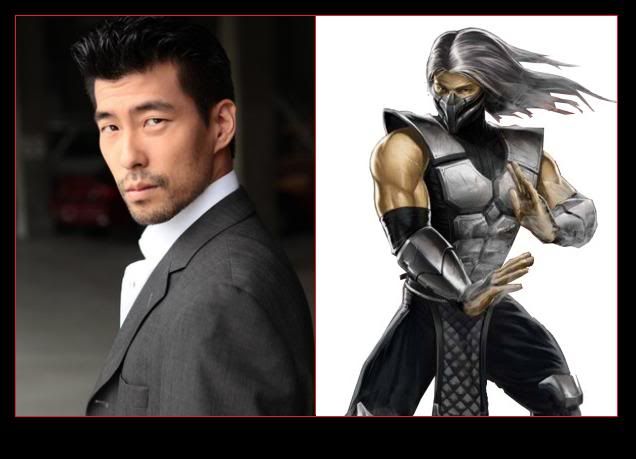 I know this isn't canon, but I want Smoke to be Sub Zero's older
brother who faked his death at the hands of Scorpion because he felt
sorry for Scorpion. He comes in earlier in the movie, fighting an
earthrealm warrior and "killing" him, but really just sent him back to
earth. He is a close ally to Shang Tsung, but is really a good guy,
tipping off Kung Lao's party of movement activities by Shao Kahn.



Gemma Arterton as Kitana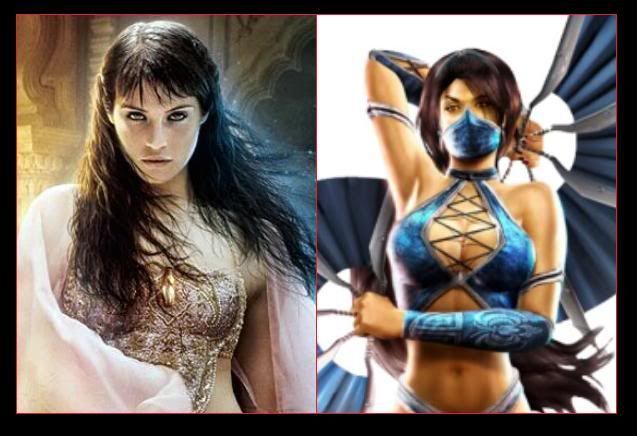 She was good in Prince of Persia. She kinda reminds me of the Kitana
from the first movie so I thought it'd be good. She's really pretty
too. She would join the good side after Raiden reveals who her true
father was. ;D



Alexa Davalos as Mileena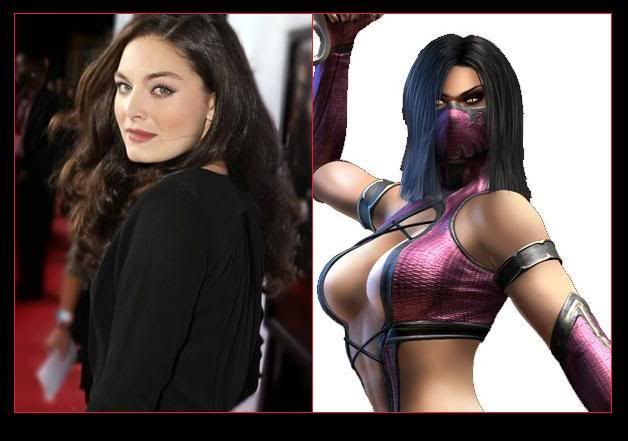 I honestly didn't know her and Gemma were in the same movie until
just right now. I thought she kinda looked liked Gemma. Mileena would
refuse to join the good side after Raiden tells her and Kitana who their
real father was, because she always despised Kitana and was jealous of
her, this being a perfect opportunity to kill her, but she dies instead.



Kristen Bauer as Sindel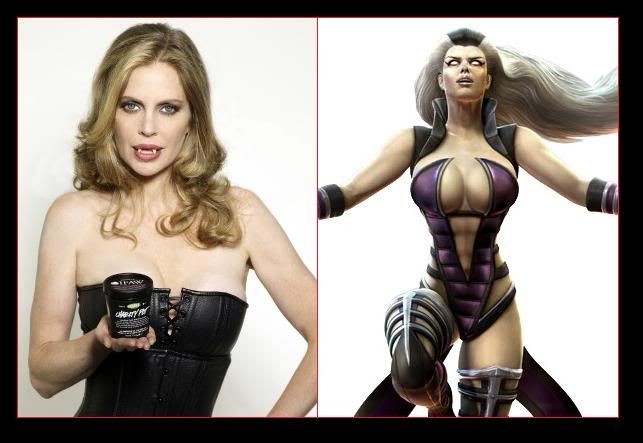 I was searching for a while before I cast her, I almost went with
Evangeline Lilly but thought she was too pretty c(: I first noticed
Bauer in True Blood and thought that she'd be perfect for Sindel when I
was looking for someone. She'd be evil, Shao-Kahn's wife.



Ken Watanabe as Shang Tsung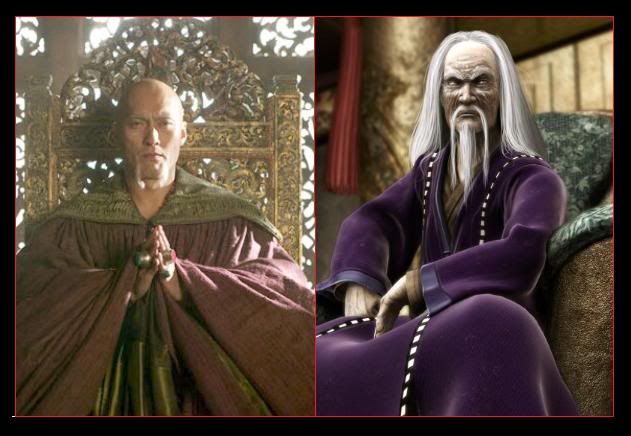 A pretty big fan fav for the role, but seeing him in Batman Begins
older, as well as Inception just sold it. Im siding with the other fans,
he would be amazing in the role (: He gets killed by Raiden before the
final fight with Shao-Kahn.



Nathan Jones as Shao Kahn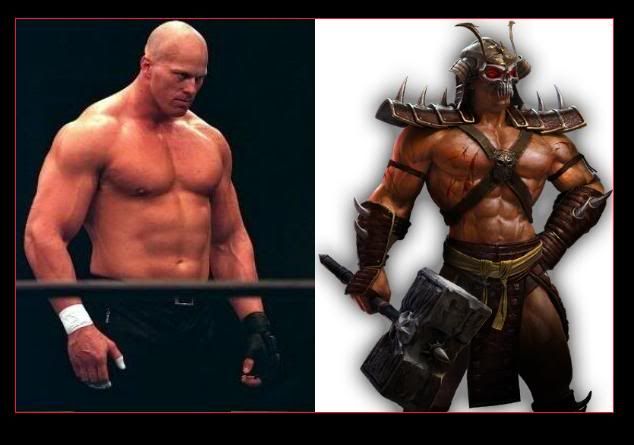 Its really hard finding someone for Shao Kahn, I mean, you need a
huge mofo. I was gonna go with Tom Hardy, being that he is an amazing
actor. You could just make him look huge, but I wanted it to be
realistic.
Read More: http://www.comicbookmovie.com/fansites/rhokimuspri...
Add a comment above