Elvis' Career Highs and Lows: The 1970s
HIGH: Hanging with Tricky Dick

Hopped up on prescription meds, Presley met Richard Nixon in the Oval Office in 1970 to request being named "Federal Agent-at-Large" for the Bureau of Narcotics and Dangerous Drugs (predecessor to the Drug Enforcement Agency). The King was apparently concerned about the hippie movement and wanted to "help the country out." He brought the President a Colt 45 pistol as a gift — and protection against hippies perhaps. More importantly, Presley made Nixon seem cool for one brief shining moment.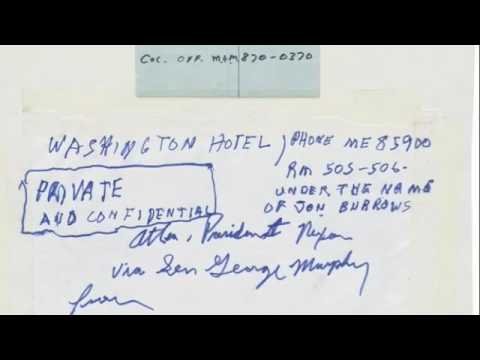 LOW: Peanut Butter, Banana, and Bacon Sandwiches and Jumpsuits

We all know how the story ends. Peanut butter, banana, and bacon sandwiches, shootouts with TV sets, concerts-turned-jumpsuit-juzitsu lessons, and ultimately the King found dead on a bathroom throne. Elvis spent the '70s drugged and touring relentlessly. He refused what little help was offered to him and became a bloated caricature of his former hip-shaking self. Elvis Presley remains one of the great tragedies of rock all of these years later. Still, the dude could sing until the end.