El Monte Lifeguards Fired for 'Gangnam Style' Parody: Should They Be Reinstated?
Music
2012/09/23 19:14:11
El Monte, California's lifeguards seem to have a great sense of humor. But, apparently, the El Monte government does not. According to
The Los Angeles Times
, 14 part-time employees recent lost their jobs as El Monte lifeguards because they participated in a
music
video spoof of South Korean rapper Psy's smash hit
"Gangnam Style."
Their offense: using city resources without permission to make an "unauthorized video."
The parody titled "Lifeguard Style" is patterned like the
original music video
, only with male and female lifeguards reenacting it in the pool area. The video has over 1.6 million views to date. Because of the video's viral status, the story of the lifeguards' firing has gone
national
and global, leading to thousands supporting them on Facebook, YouTube, and other social media sites.
Even Psy wonders why El Monte officials haven't reinstated the lifeguards, who have a groundswell of support. On Tuesday, when the lifeguards went to plead for their jobs to the City Council, hundreds showed up at the chambers for support. Many have argued that "Lifeguard Style" is a harmless spoof that has actually brought rare attention to El Monte. City officials disagree.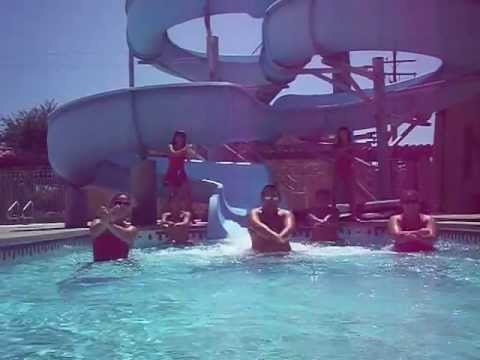 Read More: http://latimesblogs.latimes.com/lanow/2012/09/fire...
Add a comment above