Did Keyshawn Johnson deserve to be booted from 'Dancing'?
Former NFL player Keyshawn Johnson was the first celebrity eliminated in season 17 of ABC's "Dancing With the Stars" Monday night, but the ex-wide receiver had no regrets about stepping outside his comfort zone.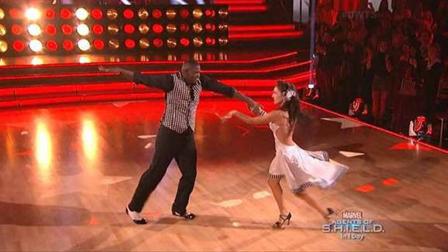 "It really is harder than football," Johnson said on "Good Morning America" about his short stint on the dance floor. "All of a sudden you're a grown man and you're stepping out against these guys that are like 5-foot-9, 145 pounds, and you're like 230-plus pounds and you're trying to move like them and it's totally different."
Despite the challenges, Johnson gave it his all and logged long hours in rehearsals, he said today. "We probably averaged at least four hours a day in training," he said. "I lost 20 pounds in three and a half weeks."
Read More: http://abcnews.go.com/blogs/entertainment/2013/09/...
Add a comment above