Critics Slam 'Kinect Star Wars': Still Want to Try It?
The Microsoft Kinect, a controller-free interface for the Xbox 360 and PC, seems like the perfect medium for a cutting-edge "
Star Wars
" game. While motion-sensor interfaces like the Wii have made lightsaber wielding more fun than ever, using the Force to hurl enemies and choking incompetent Admirals has never felt quite right. A lot was riding on "Kinect Star Wars," released last Tuesday.
Unfortunately, it didn't deliver.
Critics
are expressing widespread disappointment with the game. What could have been an epic choke de Force is being described as a clunky minigame compilation. In addition to two Force-centered campaigns, the game includes a podracer simulator, a Princess Leia dance-off, and a Rancor-based stompfest. And they might have gotten away with it, if those other sections hadn't been a cover-up for clunky force controls. But despite negative reviews, are you still willing to give "Kinect Star Wars" a shot?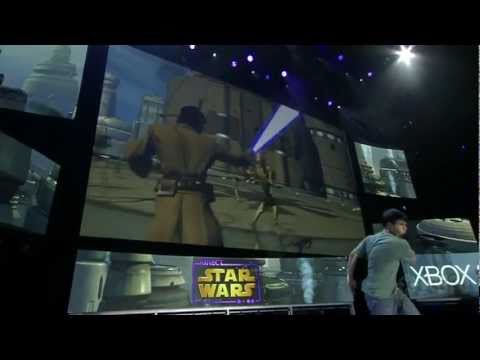 Add a comment above