Chuck E. Cheese Changes His Image: What Is the Worst Fast Food Mascot?
News surfaced today that the little
Chuck E. Cheese
mouse has been revamped. The sweet, little whiskered mascot with the baseball cap and the big dairy-eating grin has been given a swift kick in the rat's tail and replaced with a hipper rock star rodent. The pizza company hopes the new edgy mascot will attract today's more sophisticated youth.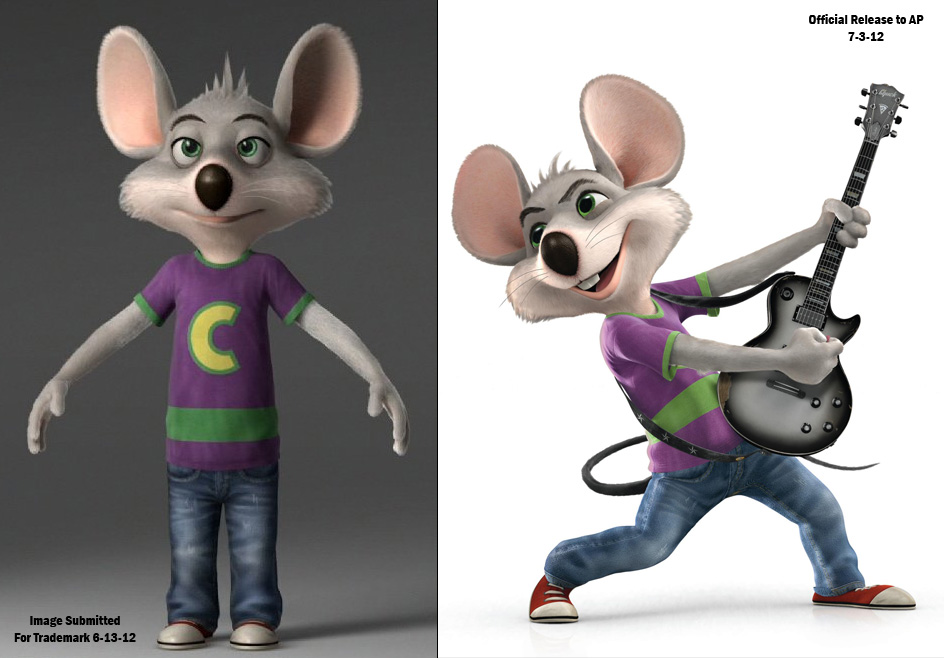 This is not the first time the pizza pusher's image has been revamped from its origins as a cigar-smoking New Jersey mouse. The saddest part of the story is that allegedly, Duncan Brannan, the actor who voiced Chuck E. Cheese for almost two decades, discovered he was being replaced when he stumbled on a YouTube video of a new theme song that he was not singing. That sounds like the work of a dirty rat.
But Chuck E. isn't the only mascot that could use a facelift, is he? Maybe Ronald McDonald could strap on a Les Paul and become Rocking Ronnie. Perhaps Wendy could get some extensions and a push up bra and join the Pussy Cat Dolls. Jack in the Box's Jack could lose the corporate suit and try bustin' a hip hop move or two on that pointy hatted-head. And it could just be time for those Chick-fil-A cows to be put out to pasture. What do you think: What is the worst fast food mascot?
Add a comment above