Bryce Dallas Howard and Jessica Simpson—New Mom Trendsetters or Totally Not?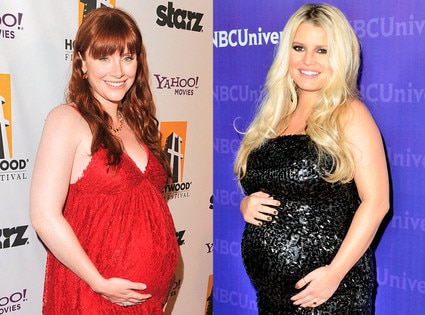 Alberto E. Rodriguez, Jason Merritt//Getty Images
The press is being so mean to Bryce Dallas Howard, 4 months after having her baby! But I like that she seems to be taking her time with weight loss. Is this a new trend?
—Kara's Mom, via the inbox
It sure would be nice if we stopped seeing those cloying "Body After
Baby" covers on the weekly rags, wouldn't it? Celeb moms have trainers
and chefs and stylists and nannies and I don't care how they lost such
weight because their budgets have nothing to do with me.
However, if you're hoping that women such as Howard (and Aishwarya Rai, who recently gave birth to a girl, or Jessica Simpson) are leading a new rebellion against maternal super-insta-thinness, I have disappointing news:
Read more:
http://www.eonline.com/news/bryce_dallas_howard_jessica/31718...
Add a comment above