Bon Jovi's 'Livin' on a Prayer' Back on Billboard 100: Does Video Content Keep Older Artists Relevant?
On Wednesday, we shared with you how Bob Dylan's 1965 classic "Like a Rolling Stone" is getting everyone's attention again with its
interactive music video
. Now, Bon Jovi's memorable "Livin' On a Prayer" has returned to the Billboard Hot 100 because of a fan video.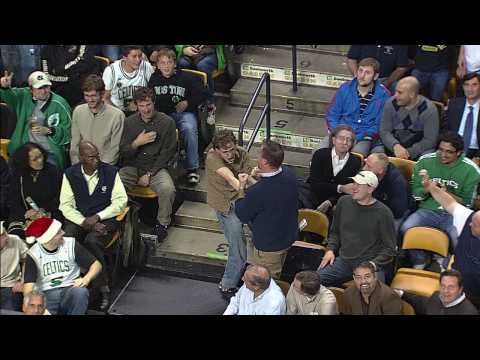 In an age where video content is king, Bon Jovi has resurfaced at No. 25 on the industry charts due to a 2009 clip of basketball fan Jeremy Fry putting on an enthusiastic lip-sync and dance routine to the band's 1986 single. The video depicts Fry moving up and down the steps at Boston's TD Garden, engaging other fans along the way and generally energizing the crowd.
"Livin' On a Prayer" spent four weeks at No. 1 back in 1986, but the track gathered 5.1 million U.S. streams this past week alone due to a new upload of Fry's video on Utrend.tv. Although the clip has been available for several years, this new platform generated 1.6 million Facebook shares and an astounding 11 millions views worldwide.
What are your thoughts, SodaHeads? Is creative video content allowing older artists to stay relevant? Do you enjoy seeing older tracks resurface, or does it take away opportunities for new artists to break through?
Carousel image provided by: yakub88 / Shutterstock.com

Read More: http://www.rollingstone.com/music/news/bon-jovis-l...
Add a comment above