Bob Costas Advocates Gun Control During NFL Halftime: Should Politics Interrupt Sports? [VIDEO]
Bob Costas, the NBC sports broadcaster, used his halftime segment on "Sunday Night Football" to talk about gun control in the wake of the murder-suicide of Kansas City Chiefs linebacker Jovan Belcher.
People, including young children, watch NFL football for entertainment, not heavy handed politics or tragedy. Bob Costas interrupted this moment to inject his personal politics and to inform everyone of the murder. Critics swiftly condemned Costas for interrupting sports with politics and tragedy.
Watch the video of Bob Costas at NFL halftime: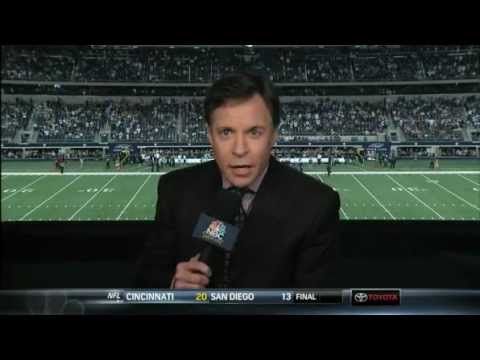 Read More: http://www.foxnews.com/sports/2012/12/03/costas-ad...
Add a comment above