Bikini Shot of the Day: Ashley Olsen Serves Up Some Skin—and a Smile—in Maui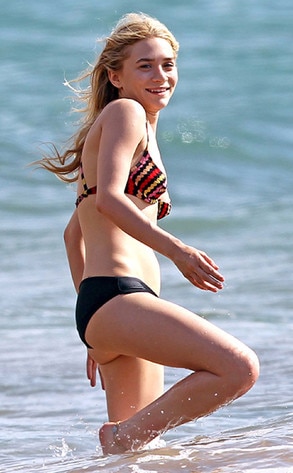 Derek Shook / Splash News
Former Full House star Ashley Olsen may now be best known for making her mark in the fashion world, along with twin sister Mary-Kate.
But who knew that under all those layers of clothing, behind her sometimes-outrageous style, was a hot bikini bod?!
MORE: Mary-Kate and Ashley Olsen, Johnny Depp Honored for Their Contributions to Fashion!
Well, that's just what the onetime child star revealed while taking a dip off the coast of Maui last week.
What's more, the 25-year-old Olsen also threw in something we rarely have the pleasure of seeing—a smile.
Bonus!
Read more:
http://www.eonline.com/news/bikini_shot_of_day_ashley_olsen_s...
Add a comment above