Avril Lavigne Shaves Her Head in Paris, Proves She's Super Hard-Core or Whatever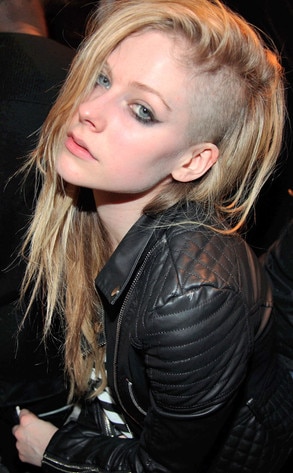 X17online.com
In case you were staying up all night wondering, the answer is yes—Avril Lavigne is still edgy, angsty and she's shaving her head to make sure we never forget it!
The 27-year-old singer was spotted with buzzed tresses and a look of utter desolation as she made the rounds this week in the City of Light...
READ: Complicated! Brody Jenner and Avril Lavigne Reunite for Dinner Date
She also brought a leather jacket and punk rock tee to finish off her Parisian rebel look.
Maybe she should cheer up—there's a rumor going around that Avril's in the running for a judge's chair on X Factor.
Given how much Britney makes
from the U.S. version of that gig, the Canadian songstress might soon
be able to afford a whole lot of luxury—or, at least, a new haircut.
For more photos of Avril's new 'do, head to
Read more:
http://www.eonline.com/news/avril_lavigne_shaves_her_head_in_...