Augmented Reality Gun App: Epic or Lame?
If you thought the scenery in "
Modern Warfare 3
" was realistic, wait until you play "Real Strike." It's almost like watching real-life footage. Actually, it's exactly like that, because that's what you're doing. "Real Strike" isn't quite a video game, but you could think of it as an experiment in future gameplay. The recently-released app is a video recorder that overlays your iPhone or iPad screen with
first-person shooter
mechanics.
The app include 25 different weapons, complete with realistic animations and sound effects for firing, reloading, and switching, as well as unique viewing modes like nightvision and thermal vision -- all digitally integrated into your camera's viewfinder. The game app also allows for "in-game" video recording so that users can film their own living-room zombie hunts or action movies. Does this sound like an interesting innovation, or a pointless app?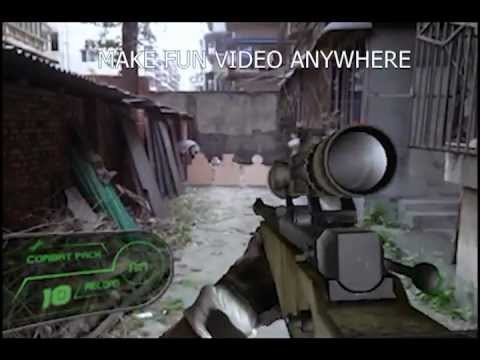 Add a comment above