Alec Baldwin Goes on Homophobic Twitter Rant: Should Baldwin Lose Endorsements Like Paula Deen Has?
Alec Baldwin, a movie star darling of the Left, got his Twitter account disabled after he used anti-homosexual terms to attack George Stark, a British reporter. The 55-year old Baldwin tweeted:
"I'm gonna find you George Stark, you toxic little queen, and I'm gonna f**k you... up"
and used other curse words in a threat against Stark.
Paula Deen lost her network television show and multiple endorsement deals because of an alleged comment made decades ago. Many wonder why Deen, a heavy-set Southerner, got axed from her deals, but Rev. Jesse Jackson and Democratic Senator Byrd didn't lose any standing in the Democratic Party after their recent bigoted remarks.
Dan Gainor, vice president of business and culture for Media Research Center pointed out the hypocrisy of the media: "This is the kind of incident that shows the hypocrisy of the liberal media. Paula Deen says something bad decades ago and has her whole career destroyed," he said. "Alec Baldwin fills his career with embarrassing moments – saying awful things to his daughter, getting kicked off an airplane and now, the ultimate PC sin, anti-gay comments. And his career will continue unharmed."

FOXNEWS.COM reports:

Alec Baldwin used homophobic slurs to violently threaten a British reporter.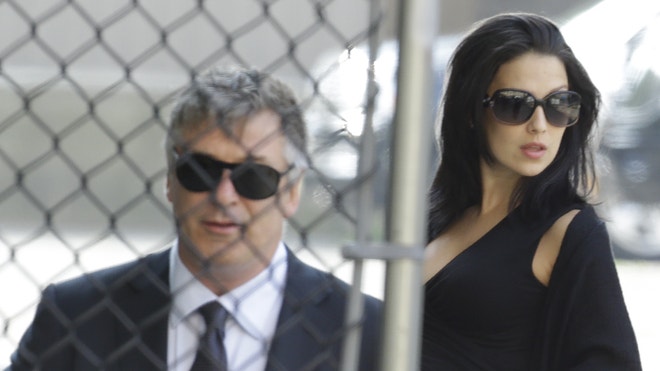 Read More: http://www.foxnews.com/entertainment/2013/06/28/al...
Add a comment above