A 'Full House' Revival is Rumored to be in the Works: Yay or Nay?
The success of
Girl Meets World
has paved the way for other popular 90's sitcom revivals, and rumor has it that it won't be long before we'll get a sequel to
Full House.
Have mercy!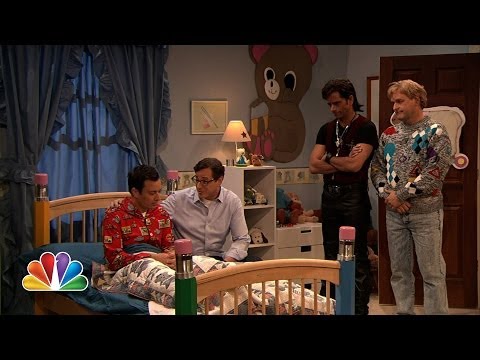 According to
TVGuide.com
, John Stamos (Uncle Jesse) is working with the show's creator and original executive producer to rework the family sitcom. Many of your favorite characters would return, including Candace Cameron Bure (D.J.), Jodie Sweetin (Stephanie), Andrea Barber (Kimmy) and potentially Bob Saget (Danny) and Dave Coulier (Uncle Joey).
We were already granted a mini
Full House
reunion on
Late Night With Jimmy Fallon
(see video above), but what do you think of a full fledged revival? Would you tune in?
Read More: http://www.tvguide.com/News/Full-House-Revival-108...
Add a comment above