likes & interests
About Me
Hmmmm, Me name is Penny and I am a junior in high school. Photography is what I like to do. I am fun to talk to and fun to be around. I am a good friend to have. My birthday is July 8th My life is pretty good some days. If you talk crap about me or start stuff with me prepare to be burned lol... I love meeting new friends. Helping people I love doing because I feel good when I help some one
❋.▌█▐.✩─▄██▄──▄██▄
❋.▀▀▀.✩▐█░████████▌
❋.▀▀█.✩─██▒███████
❋.▀▀▀.✩──▀██████▀
❋.█▀█.✩────°▀█▀
❋.▀▀▀.✩..........╰╮
❋.▄▄█.✩.. ♪. o(◕␣~)o
──────.........(")..(") ♬
My fave colors are black, blue, lime green and hot pink. I love country music and screamo music. My fave screamo bands are Escape the Fate, Falling in Reverse, and Black Veil Brides.
Here is some more about me:
I have imaginary friends
I am a cutter
I have trust issues
I fight with my family alot
I am depressed and I act happy to keep other people happy
No one likes
I feel alone every day
I am always in my room by myself after school i come home eat and come to my room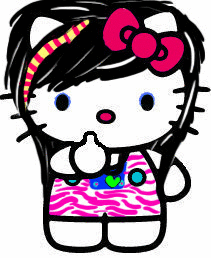 I'd like to meet
Ross Lynch
Hannah Banana
My friend from the other side of the world
Interests
Texting
my boyfriend
art (painting)
Favorite Music
Country music
Hip hop
Favorite TV Shows
Ghost Adventures
Ghost inside my child
The haunting of...
Favorite Quotes
Trust no bitch, Fear no hoe!
Life's a bitch then you die!
Part of a song -dont trust a hoe never trust a hoe wont trust a hoe-
Favorite Heroes
Mom
Grandma
dad
boyfriend
Areas of Interest
~Penny aka monkey!~'s activity, per category
info
~Penny aka monkey!~

Female

TX, US

2012/04/01 20:49:33

3 days ago

18

In a relationship

Straight

Cancer

Friendship

High School (Current)

Student

Student

$0 - $25k

No

No

Christian

Someday

Other

White/Caucasian

Average

5 feet 7 inches
photos & videos