join the Vio7 Vixens on Facebook!
sodahead or myspace?
Undecided
What is your favorite electric instrument?
Electric Violin
LETS MAKE A POLL
None of the above
likes & interests
About Me
Close your eyes and imagine what would happen if Yngwie Malsteen & Steve Vai played violin instead of guitar. And that the violin either rocker is playing has not 4 but 7 strings... 3 extra strings to expand the range to far more than that of a guitar. That's the beating heart of VIO 7, a band based in Latvia and Florida, USA.
"The devil violinist who sets off fireworks with his unbelievable violin performance" - ROCKTIMES.
"The velns vijolnieks, kas nosaka pie uguņošanas ar savu neticams vijole veiktspēju" - ROCKTIMES.
"A fearful and melodic sounding riff... absolutely fabulous!"
Raw & Wild
"A šausmīgs un melodisks Zondēšanas riff ... absolūti neticams!"
Raw & Wild
VIO 7 is a rock group that is venturing in uncharted territories of rock music by using 7-string electric rock violin as a lead instrument, instead of guitar.
ARMAND MELNBARDIS (multi-instrumentalist)
The leader of the group, well known for his immaculate playing skills as classical player, is clearly proven that he can challenge any guitar player with his driving rock riffs and soaring solos. His violin playing possesses power and range far beyond the capabilities of a guitar.
TRACY SHELL (Drums)
Joined the Minnesota hard rock band Gemini in 1993 touring the Midwest and playing on their heavy and experimental third record The Spiritual Dimensions of Music before opening for original Quiet Riot line-up in 1998.
He left Gemini and Minnesota to become a long-time touring member for the Voice of Melodic Metal: Rob Rock, sharing the stage with such heavy-hitters as Thin Lizzy, Ratt, Dokken, TNT, Dio, UDO, Overkill, Twisted Sister, Jackyl, Skid Row, Axel Rudi Pell, Kamelot, and Savatage at shows throughout the US, Europe and Japan. In September of 2008, Tracy performed with Rob Rock at the annual Prog Power USA Festival in Atlanta Georgia, which was recorded and filmed for a CD and DVD to be released in 2009.
In addition, Tracy performed and recorded with The WTKS Philips Phile radio show-formed band ODDO playing major promotions and festivals in the Central Florida area, opening for bands including Offspring, Puddle of Mudd and Damage Plan. Releasing one CD Never Odd or Even, recorded at J. Stanley Productions Inc. (Matchbox20) produced by Marty Ogden (Motley Crue).
TOM McDYNE (Bass)
Height: 6'6", Hair color: Blonde, Eye color: Blue.
Having toured with ZAK STEVENS and JON OLIVA of SAVATAGE fame throughout Norway, Spain, Holland, Greece, Switzerland, Denmark, Sweden, Czech Republic, Hungry, Romania, Serbia, Finland, Turkey, The Netherlands, Germany, Belgium, Austria, Italy and the United States, you can be sure to see Tom with VIO7 just about anywhere very soon!
Tom's stage experience (all MAIN stage) includes: Sweden Rock Festival (135,000 in attendance), Graspop Metal Meeting Festival (135,000 in attendance), Bang Your Head Festival (15,000 in attendance), Rock Hard Festival - MAIN stage (8,000 in attendance), Karmageddon Festival (5,000 in attendance), Tuska Festival (5,000 in attendance), Athens Open Air Festival (10,000 in attendance), Rock The Nations Festival (5,000 in attendance), Metal Dayz Festival (5,000 in attendance), Rockin Transylvania Festival (5,000 in attendance), Queens Of Metal Festival (5,000 in attendance), MetalWay Festival (5,000 in attendance), ProgPower Festival (1,500 in attendance. Tom has also played most "A circuit" clubs all throughout Europe and the United States.
Tom is - OFFICIALLY - endorsed by...
ArtistRelations.com,
CHARVEL.com guitars,
DIEZELamplification.com,
DrStrings.com,
D-Tuna.com,
FloydUpgrades.com,
InTuneGP.com plectrums,
SeymourDuncan.com pickups,
ScottDixonInc.com cases,
SOLDANO.com amplification,
STRINGLIFE (a division of DR Strings),
Tremol-No.com tremolo accessory and VintechAudio.com microphone pre-amplifiers.
Most endorsements are verifiable on the respective manufacturers website. Some companies are behind on updating their artist rosters and can be verified by phone. More endorsements to be announced soon! Watch videos of Tom from all over the world at MySpace.com/TomMcDyne
Since the duties of electric guitar are replaced with a rock violin, Tom McDyne often faces an additional task to double as a "rhythm guitarist", while maintaining his solid yet elaborate bass lines.
Check out our tune and tell all your friends.
VIO7 is out to rock the foundations of metal.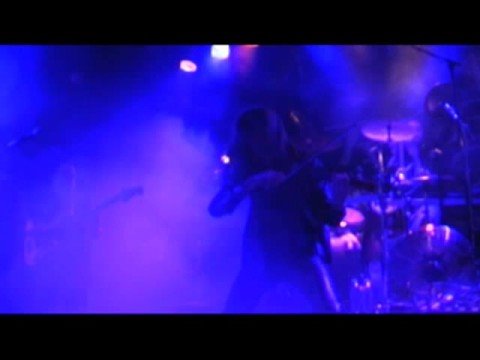 I'd like to meet
Activities
Shredding!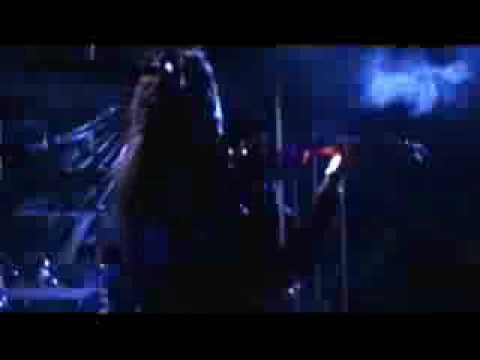 Interests
Music:
Metal,
Rock.
Classical.
Favorite Music
Classical, String Metal. Rock.
Favorite TV Shows
Favorite Heroes
Yngwie Malmsteen, Steve Vai, Niccolo Pagannini
info
Vio7 - metal violin

Latvia

2009/01/23 09:24:28

2010/09/05 21:34:38

Networking

Graduate/Professional School
photos & videos