likes & interests
About Me
Politically, I'm an Independent; a fiscal conservative with a social conscience. I believe "balance" is necessary in all things for the well being of everyone. Unfortunately that mix is difficult to find these days.

I tend to shoot straight and tell it like it is based on all the facts available. I'm a strong proponent of living in reality rather than fantasyland, and the only way to do that is by dealing with the facts.

If dealing with the facts is a problem for you, then you better get over it because you're certainly not going to change my fact-based opinion with your baseless conjecture.

I would like to see a political party and government that has "balance". A party and government that looks out for the best interests of everyone - businesses and working class alike. A party and government that isn't large or intrusive, yet provides strong national defense, monitors our commerce, strengthens our infrastructure, represents us well internationally, and at the same time has a social conscience that genuinely looks out for the well being of it's citizens without being socialistic.
I'd like to meet
George Washington
Thomas Jefferson
John Adams
Andrew Jackson
Abraham Lincoln
Theodore Roosevelt
Ronald Reagon
Winston Churchill
Activities
Reading...Reading...Reading
Two Step Country Dancing
Biking
Fishing
Swimming
Snorkeling
Spearfishing
Favorite Music
All types of music except Rap and Heavy Metal. I especially enjoy Country, the Soft Rock of the 70's, and an eclectic Jazz sound.
Favorite TV Shows
I don't watch much TV, but when I do I enjoy watching NCIS. Otherwise the 42 inch "Idiot Box" stays off!
Favorite Movies
Last of the Mohicans
Braveheart
The Patriot
We Were Soldiers
Tombstone
The Lake House
50 First Dates
Somewhere in Time
Nottinghill
Matrix (take the Red pill!)
Favorite Books
That's a tough one. I've read far too many books over the years to have favorite ones.

However, I think one of the single most influencial books I've ever read was "The Way of the Heart" by Henri Nouwen.
Favorite Quotes
"Facts do not cease to exist because they are ignored." Aldous Huxley

"The democracy will cease to exist when you take away from those who are willing to work and give to those who would not." Thomas Jefferson

"Moral cowardice that keeps us from speaking our minds is as dangerous to this country as irresponsible talk. The right way is not always the popular and easy way. Standing for right when it is unpopular is a true test of moral character." Margaret Chase Smith

"It's too bad that stupidity isn't painful." Anton LaVey

"A patriot must always be ready to defend his country against his government." Edward Abbey

"Experience hath shewn, that even under the best forms (of government) those entrusted with power have, in time, and by slow operations, perverted it into tyranny." Thomas Jefferson

"The strongest reason for the people to retain the right to keep and bear arms is, as a last resort, to protect themselves against tyranny in government." Thomas Jefferson

"It does not take a majority to prevail, but rather an irate, tireless minority keen on setting brushfires of freedom in the minds of men." Samuel Adams

"Whenever the people are well-informed, they can be trusted with their own government." Thomas Jefferson

"All truth passes through three stages. First, it is ridiculed. Second, it is violently opposed. Third, it is accepted as being self-evident." Arthur Schopenhauer

"A conservative is a person who believes in what he thinks is right. A liberal is a person who believes what he thinks everyone else thinks is right." Peter Lifton

"A government big enough to give you everything you want, is strong enough to take everything you have." Thomas Jefferson

"If the American people ever allowed the banks to control the issuance of their currency, the banks and corporations that will grow up around them will deprive the people of all property until their children will wake up homeless on the continent their fathers occupied." Thomas Jefferson

"Are you a politician who says to himself: 'I will use my country for my own benefit'? . . . Or are you a devoted patriot, who whispers in the ear of his inner self: 'I love to serve my country as a faithful servant.'?" Kahlil Gibran

"If we do not make common cause to save the good old ship of the Union on this voyage, nobody will have a chance to pilot her on another voyage." Abraham Lincoln

"Whenever any form of government becomes destructive of these ends life, liberty, and the pursuit of happiness it is the right of the people to alter or abolish it, and to institute new government..." Thomas Jefferson

"A patriot wraps himself around the flag to defend it; a scoundrel wraps it around himself to defend himself." Anonymous

"The American Republic will endure until the day Congress discovers that it can bribe the public with the public's money." Alexander de Tocqueville

"A man's country is not a certain area of land, of mountains, rivers, and woods, but it is a principle and patriotism that is loyal to that principle." George William Curtis

"Public money is like holy water; everyone helps himself to it." Italian Proverb
Favorite Heroes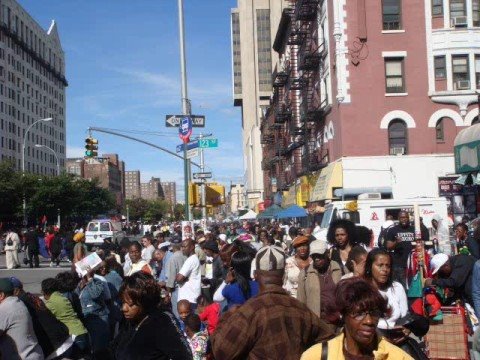 Areas of Interest
Think Critically's activity, per category
info
Think Critically

Male

United States

2008/11/05 20:38:18

2012/01/24 18:04:12

56

College Graduate

Christian

Proud Parent

Conservative

White/Caucasian
photos & videos