It has been one year, I miss you Cowboy!
likes & interests
About Me
I'd like to meet
Interests
3-20-10 If this bill and their death panels, tells my Cowboy (stage 4 renal cancer) to go home and die, I will hold anyone that votes for this bill responsible and I will work tirelessly, to see to it, they will never hold office again. I am serious!!! Just try me!!! I will work for the rest of my life and spend every dime I have to, to see to it!!!! I'M PROTESTING FROM FACEBOOK, BECAUSE, I CAN'T BE IN WASHINGTON!!!


Favorite Music
Favorite Quotes
This is not famous but how I feel;
MY AMERICA
My America, oh, how I love her,
standing tall through all the adversity,
and all its people within,
growing to a strength
that the whole wide world would admired.
Freedoms and liberities, for all,
is what she stands for,
working hard to share with all,
her people within,
so that all who would love her, and keep her
near and dear to their hearts,
Could and would have the freedoms,
of this, our dear sweet land.
America, my America,
long may she live,
and strive to give all those,
who would stand up for her,
and lovingly protect her,
a home, that we all are proud, to call ours
because, after all,
she is the greatest county in the world,
America, my America,
land of the free and home of the brave.
Long may she live and prosper.
God keep her and protect her, for she is
America...my America.
Sherry Mowery
Written 8-03-09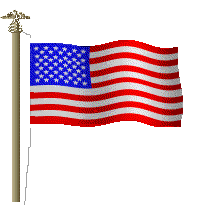 Star spangled Banner
First Verse
Oh, say, can you see, by the dawn's early light,
What so proudly we hail'd at the twilight's last gleaming?
Whose broad stripes and bright stars, thro' the perilous fight,
O'er the ramparts we watch'd, were so gallantly streaming?
And the rocket's red glare, the bombs bursting in air
Gave proof thro' the night that our flag was still there.
Oh, say, does that Star-Spangled Banner yet wave
O'er the land of the free and the home of the brave?
Second Verse
On the shore dimly seen, thro' the mists of the deep,
Where the foe's haughty host in dread silence reposes,
What is that which the breeze, o'er the towering steep,
As it fitfully blows half conceals, half discloses?
Now it catches the gleam of the morning's first beam,
In full glory reflected, now shines in the stream;
'Tis the Star-Spangled Banner, Oh long may it wave
O'er the land of the free and the home of the brave.
Third Verse
And where is that band who so vauntingly swore
That the havoc of war and the battle's confusion
A home and a country should leave us no more?
Their blood has wash'd out their foul footstep's pollution.
No refuge could save the hireling and slave
From the terror of flight or the gloom of the grave,
And the star-spangled banner in triumph doth wave
O'er the land of the free and the home of the brave.
Fourth Verse
Oh, thus be it ever when free men shall stand
Between their loved homes and the war's desolation!
Blest with vict'ry and peace, may the heav'n rescued land
Praise the Pow'r that hath made and preserved us a nation!
Then conquer we must, when our cause it is just,
And this be our motto, "In God is our trust"
And the Star-Spangled Banner in triumph shall wave
O'er the land of the free and the home of the brave!
With special thanks to LittleMissPatriot.
Favorite Heroes
A very good friend wrote these for me when I reach 5000 raves, these are two great SH, that I am proud to call my friends!
Sherry my love, this day has come
For us your friends to laud your sum
Gee 5 K its no small feat
But seems a cinch, for one so sweet
You were brand new, when we first met
Rest assured a day, I'll never regret
For you came in peace, not to make war
Prepared to discuss, not scream what for
For your burden a bit heavier, was the care of
Someone you cherish, the one that you love
But who would've known, my dear you just smiled
And cheerfully greeted even those a bit riled
So whos more deserving, this tribute and praise
Than you my darling, who has in just days
Brought happiness, not sorrow to all of our lot
For you know we have now, and tomorrow we do not.
God Bless you and yours Darling!
Congratulations! RM
Sherry Mowery - 5000 Raves You are our Soda Head Sister!
Sherry has a lot to give
and she is in this fight to live
She offers insight and truth for you
and divinely guided
knows what to do
so let's all rejoice
and show some praise
she just passed 5000 raves!!
Sherry you ROCK, God bless you
and Mr. Mowery in every way, always,
Your SodaHead Family Loves You!
info
Sherry Mowery, My Cowboy suffers no longer...

Female

Granbury, TX, US

2009/07/22 12:48:46

2014/03/21 02:59:29

Widowed

Straight

Virgo

Expressing Myself

Some College

Not-Employed

Advertising/Graphic Design

No

No

Christian

Proud Parent

Conservative

White/Caucasian

Slim/Slender

5 feet 5 inches
photos & videos