likes & interests
About Me
Where to begin. I am an easy going guy. I'm married, and have a four and a half year old daughter who is the world to me. I have a great job working as an Operations Manager for a security company. I love it. In my spare time I enjoy spending time with my family, working out in the yard, and I am a volunteer firefighter in my town. I have been doing that for 10 years now. It's something my dad did and I look up to him, so I followed in his footsteps.
My current weather:
I'd like to meet
Activities
I am happy you were found, although it would have been sweeter if you were found alive....you didn't deserve this.....you didn't deserve this life.....always remember that there are people in this world that held you close to their hearts each and every day.....you will be missed
Interests
Favorite Music
I like anything really. All depends what kind of mood I am in. Although my Sirius radio has been on 90's alt station 24 I think it is.
Pause my player and have a listen to this
Favorite TV Shows
I'm into reality shows. Survivor, Big Brother, yess..American Idol, The Mole was a good one, and So You Think You Can Dance..(Hey there is some good looking girls on that show) The cop shows. CSI, Law and Order SVU, Criminal Minds, Numbers...stuff like that. Of curse I like Third Watch and Rescue Me.
Favorite Movies
Favorite Books
I haven't read many. Infact I think I have only read two. But my favorite was Underboss. It was about Sammy the Bull Gravano. Awesome reading. Very interesting if you are into mafia stuff
And the other book was Platoon. I think the movie was based off the book, maybe it was the other way around, I don't know. But the book was just as good as the movie.
Okay, Too Fat To Fish was great!! I loved it!!! If you are an Artie Lange fan, or a fan of the Howard Stern Show on Sirius Radio, you got to pick it up!! It will have you laughing and crying......good stuff
Now, hold on to your hats, I am on book number 4!!!! Yes, I finished with Too Fat to Fish, and I went out and picked up another one..I am currently reading Why We Suck by Dennis Leary....good stuff so far....he tells it like it is...no bush beating.........
Okay, so I finished Why We Suck....good stuff....I love his views...great read, go pick it up!!
Just got done reading this one. Good read. Something like 7 or 8 short stories...all very different, but all very good.
Well, chalk up another one....
If you're into mob stuff, check this one out. it's about Michael Corbitt who was a cop who had ties to organized crime. It's an eye opener for sure. it's crazy how many businesses the mob had their hands in, and how much money they were taking in. A great book! I recommend it...
I've been a reading fool. Knocked back another one The Day Donny Herbert woke up. A great story about a guy supporting his family as a fire fighter. A very good book...
Favorite Quotes
"I never try anything, I just do it. Wanna try me?" That is from a White Zombie song, Thunder Kiss 65. Here's the song. Have a listen!! No really, listen. That's not request. listen to it!!! LOL Just messin!!!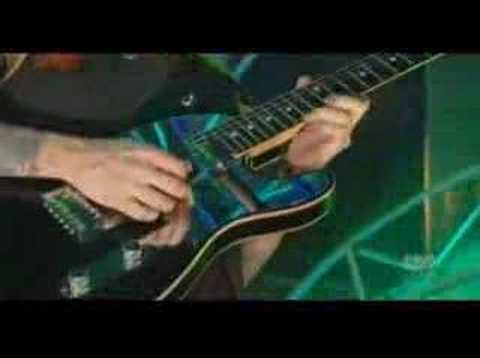 Favorite Heroes
Areas of Interest
NattiFan (oYo)'s activity, per category
info
NattiFan (oYo)

Male

CT, US

2007/10/22 16:14:57

2013/03/29 00:09:05

(37) October 12, 1975

Married

Straight

Libra

Expressing Myself

Some College

Full-Time

Other

No

Yes

Agnostic

Proud Parent

Other

White/Caucasian

Average

5 feet 10 inches
photos & videos