likes & interests
About Me
My name is Kia and I am on a quest to finding myself. What I really like to do, why do I smile, what makes me laugh, who do I like........what are my emotions things like that.

"This past weekend I came to understand love. Love is not something that is meant to be understood with reason, analyzed, justified, or even reasoned with. It just is what it is. Unexplainable, unpredictable and most of all uncontrollable. I see why we do all the crazy things we do for it, and when you do find this love, it can pierce so deep it can brings tears of joy to strongest of people. Love wields a power far greater than any swords, guns, and even hate when rendered on an individual. encapsulated in love the gift of life, beauty and dreams can spring forth from this simple, delicate but ever-radiant feeling. Long have I believed that if I looked at love with reason, logic, and labeled it with an analytical explanation like I have come to do with the rest of my life, that I too could experience it's embrace, forgoing also its pain. But alas, this is one calculation I severely miscalculated. If I ever want and truly experience...this false sense of control I hang on to will have to be surrendered and in place an acceptance that love has no lord and master but instead moves to its own silent wind. In life I have denied, pushed, and pleaded with love. And now, nearly 27 I'm finally realizing how lost I've been. If there is a god, the greatest gift ever offered freely to this fragile universe was the magic of love and our ability to be touched by it. I loved once and it was far more than I could have ever asked for. But as love reminded me, it's a two-keyed lock, which need both willing key holders to want to unlock it. Only then will it reveal its full essence. On this try I had the only key, later ushering the pain to later accompany it. But it still offered a glimpse of all that could be. Asking one to keep on looking to find the other key holder so to experience all of it. It did let me know I am truly alive with its pain though. It is a deal with its creator, not one without the other; Not always being distributed fairly and balanced. But that's the gamble we choose to take if choosing to play the game of love. Finally in my life I am ready to play. Scared? Fuck ya, nervous? If I weren't I truly wouldn't be ready. Have faith? Yes, faith that if I fall I will find reason to stand up again. So with this I say goodnight, to sleep with hopefully a lighter heart, and a less troubled spirit. And to all who may read this may you to find those magical keys with someone. Once, twice, or as often as needed to find not the acceptable and unbalanced, but the perfect an equal. Only then will love be unlocked."

~by a special friend of mine Angel~
I'd like to meet
I always wanted to meet Jesus when I die, Vampires, a Mermaid, a king, Obama, Will Smith, Dr. Martin Luther King Jr., Rosa Parks and everybody who died or risked their lives in-order for me to have this life I am living.http://www.youtube.com...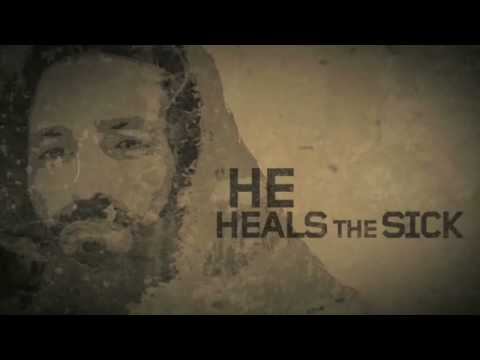 Activities
I am in the church choir, book club, SADD club, FCA club. I run, do basketball, tennis, dance and dance.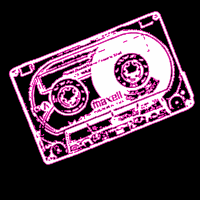 Interests
Favorite Music
Create a
MySpace Music
Playlist
at
MixPod.com
Favorite Books
My Favorite Books are the twilight collection except for Breaking dawn. Vampire Academy, Vampire Kisses, The City of Bones, Identical, and The luxe. I have almost a million favorite books.
Favorite Quotes
"You first have to fall in order to succeed."
"If first you don't succeed, pick your self up and try again"
"What is life when you hardly experience life"
"The woman came from a man's Rib. Not from his feet to be walked on. Not from his head to be superior, But from the side to be equal, under their arm to be protected and next to the heart to be loved"
"Its when you give the key to your heart away to that special person that you start to live"
"Love is giving someone the power to destroy you but trusting them not too"
"Its not gunna be easy, its gunna be really hard. But we're gunna have to work at this every day, but I wanna do that because I want you. All of you forever"
"The most beautiful thing we can experience is the mysterious. It is the source of all art and scince. He to whom this emotion is a stranger. Who can no longer pause to wonder and stand rapt in awe, is as good as dead...........his eyes are closed" ~Albert Einstein~
"No one can make you feel inferior without your consent. Never give it" ~Eleanor Roosevelt~
"a dream doesen't become reality through magic; it takes sweat, determination and hard work" ~colin Powell~
"Determination is the wake-up call to the human will" ~Anthony Robbins~
"Courage is what it takes to stand up and speak; courage is also what it takes to sit down and listen"
MyHotComments
MyHotComments
Favorite Heroes
God and God all by himself.
Areas of Interest
~Goddess of Passion*Pain*Pleasure~'s activity, per category
info
~Goddess of Passion*Pain*Pleasure~

Female

SC, US

2008/12/03 02:43:31

2011/04/15 01:35:14

20

Taurus

High School Graduate

Christian

Black/African descent
photos & videos