likes & interests
About Me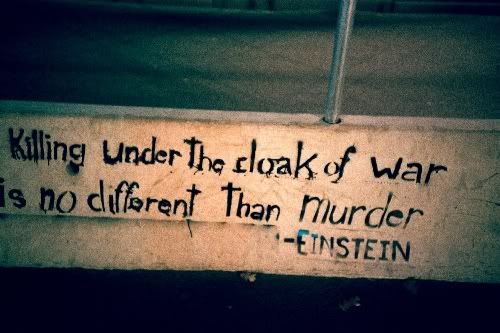 I guess this is where I am suppose to sugar coat my character flaws, underline my potential, and spotlight my strengths. I have no reason to embellish anything. I like to think of myself as an ordinary guy trying to do extraordinary things. While I am here to borrow just a small piece of time, I want to make the best of it. I want my footprints to stand out amongst the many that eventually stomp a path through the jungle of life.
My life will become what I make it. I am very passionate about what I believe in, whether it is love, life, or war and if I devote myself to it - I will defend it. I have made my mistakes in life, hurt people that I love, and continue to learn about myself everyday. I believe we all have our prejudices and an ample supply of ignorance but are afraid to acknowledge them because of the need for social acceptance. I dislike the politically correct, say what you mean - and mean what you say. Im not here to pretend to be something I am not.
I live life to the fullest. I have a weakness for the spontaneous. Plan for the future but a thrive on the unknown. I like to go out and have a great time. I like to be spontaneous and adventuresome. Also I sometimes like to just stay in at night, and do nothing, watch a movie, it doesn't matter. I try to go on trips/vacation whenever I can afford too... I love to travel!!
I am liberated by free will and trust, which leads me to explore simple speculations for their own sake. I can move beyond the fear factor. I don't know where I'm going, and I don't care where I've been. I only know that, as the hero of my own story, it's for me to find out. For, like Alice, I'm on the verge of stepping into a rabbit hole; unless I stop short and play it safe, I'll know soon enough where following my own feet has landed me on this curious venture. The blissful frailty of unwritten conclusions and unguarded access sweetens the desire. So despite familiar warnings, irresistible promise draws my eyes wide open and away from domestic comfort zones, with only certain inquiry, hope and faith to recommend my course. I'll never know until I try.
B- Basic
I- Instructions
B- Before
L- Leaving
E- Earth
I'd like to meet
Activities
Interests
Heritage: German
Band/Singer: Matisyahu
Colors: Blue & White
Food: Peppercorn Steak
Pizza topping: Philly Cheese Steak
Ice-Cream Flavor: Ben & Jerr's Cheesecake
Drink (Alcoholic): König Ludwig Weiss (Royal Bavarian Hefe-Weizen)
Soda: Dr Pepper Ten
Season: Winter
Month: October
Holiday/Festival: 4th Of July
Flower: Golden Lotus (Musella lasiocarpa)
Board Game: Monopoly- Seattle Edition, Jerusalem Edition
Sunny Or Rainy: Either Is Fine With Me, I live in Seattle.. lol
Chocolate Or Vanilla: Both (Swirl Is My Favorite)
Fruit Or Veggie: Vegetables Mostly
Night Or Day: Night
Sour Or Sweet: Both, I Love Sweet & Sour
Love Or Money: Love
Phone Or In Person: In Person
Looks Or Personality: Personality
Coffee Or Tea: Coffee
Hot Or Cold: Cold
Most Missed Memory: Spending Everyday W/ My Aunt Margie...RIP
First thought Waking Up: What Time Is It?!
Hypothetical Personality Disorder: Tourette Syndrome
Sesame Street Alter Ego: Cookie Monster
Fairytale Alter Ego: Jacob Grimm
Favorite Subject: History
Dance In The Rain: Yes
Get Along With Your Parents: Barely
Believe In Fate: No
Believe In Love At First Sight: No, Lust At First Sight...Yes
Cook: Yes, I Love Food.
Whistle: Yes
Are You Right Or Left Handed? Right Handed
What Is Your Bedtime? Whenever I Get Tired...
Name Three Things You Can't Live Without: Love, Food, Movies
Do You Have Any Pets? I Have Two Cats, And One Dog (Gizmina, Sassina, & Gideon)
Favorite Music
Favorite TV Shows
X-Files
Jericho
Psych
Big Brother
History Channel: Ancient Aliens
Numb3rs
NCIS
CSI
Dexter
Law & Order: Special Victims Unit
Burn Notice
The Simpsons
Dead Like Me
The Dresden Files
Quantum Leap
Sliders
Being Human (U.S. Version)
Man Vs. Food
Chopped
Grimm
Favorite Movies
Most all of Steven Spielberg's Films
Zeitgeist
Hackers
Chariots Of The Gods
The Patriot
Dances With Wolves
V For Vendetta
The Terminator Trilogy
Blackhawk Down
We Were Soldiers
All John Carpenter's Movies
Starship Troopers
The Die Hard Trilogy
The Shawshank Redemption
Batman Begins
The Dark Knight
Fight Club
All George Lucas's Movies
District B13
Pan's Labyrinth
District 13: Ultimatum
And 100's more...
Favorite Books
Erich Von Daniken- Chariots Of The Gods
Stephen King- The Stand
Barbara Smith- Ghost Stories Of Washington State
Nelson DeMille- All Of His Books
The Holy Tanakh
Louis Sachar- Holes
Alexandre Dumas- The Count of Monte Cristo
Robert Louis Stevenson- Treasure Island
Michael Crichton- All His Books
Thomas Harris- The Silence of the Lambs
Much, Much More...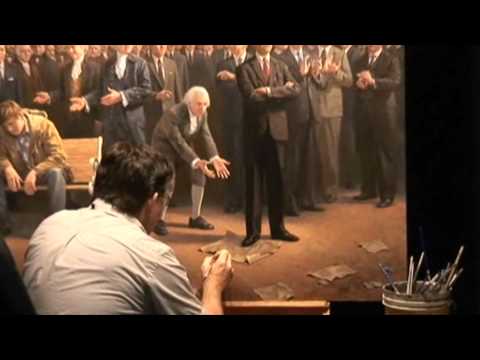 Favorite Quotes
A World of Old - Reality Unclear
__________________________
A World of Old; Hidden and made new,
By forces of evil that continue to stew.
They blinded us all through fear and authority.
They made all ashamed, who were a minority.
Free we are told; the truth is forgot.
Money is freedom, so free - we are not.
Obey, Buy and Sell; No independent thought.
Drugged, dumbed down and judged by the distraught.
A race of beauty, whom know only fear - Raped of true rights;
Reality is unclear!

"From our ancestors comes our names, from our virtues our honor."
-Unknown

"Do not dwell in the past, do not dream of the future, concentrate the mind on the present moment."
-Buddha

"Imagination is more important than knowledge..."
-Albert Einstein

"Guard against the impostures of pretended patriotism."
-George Washington

Success is to be measured not so much by the position that one has reached in life, as by the obstacles which he has overcome.
-Booker T. Washington

"The people should not be afraid of their government, the government should be afraid of their people"
-V For Vendetta
Favorite Heroes
Areas of Interest
הרב ריאן Rabbi Ryan's activity, per category
info
הרב ריאן Rabbi Ryan

Male

Seattle, WA, US

2008/02/22 06:52:24

2013/04/11 21:53:43

October 15

In a relationship

Straight

Libra

Expressing Myself

Graduate/Professional School

Full-Time

Clerical

$100k+

Yes

Yes

Jewish

Someday

Libertarian

White/Caucasian

Average

5 feet 10 inches
photos & videos