I block short conservatives
likes & interests
About Me
Love to sew, give to charities Take care of my animals. Back pack, swim, camping,
Get your own
Myspace Countup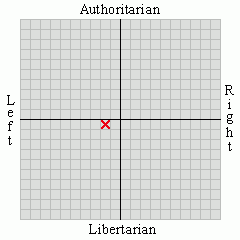 More Goodies @ NackVision
I'd like to meet
Sade, George Clooney, Dalai Lama, Robert Redford, The Obama's, Esperanza Spalding, Alicia Keys.
Activities
Animal shelters, Bengal Cat Rescue, Sewing, Quilting for kids in shelters and hospitals, camping.
Interests
The Animal Rescue Site, Quilting, Animals shelters, fostering animals in need.
Favorite Music
Reggae Bob Marley, The Rolling Stones, Sade, Bret Michaels, Bon Jovi, Bob Marley, Esperanza Spalding, Jimi Hendrix, Adam Lambert, The Beatles, Alicia Keys, The Doors, Yanni, Queen, Meat Loaf.
Favorite TV Shows
Grey's Anatomy, CSI Las Vegas, NCIS, The Good Wife, The Mentalist, Fons & Porter's Love of Quilting, House, NCIS: Los Angeles, CSI: Crime Scene Investigation, The Ellen DeGeneres Show
Favorite Movies
The Way We Were, When Harry Met Sally..., August Rush, Hamlet (Mel Gibson),, Dirty Dancing, Bambi, The Godfather, Benny & Joon, Lethal Weapon, Dog Day Afternoon, Serpico, Rebel Without a Cause, Hud, Butch Cassidy et le Kid, Sleeping with the Enemy, Big, Legends of the Fall, Officer and a Gentleman, See What I'm Saying: The Deaf Entertainers Documentary, Pretty Woman, The American
Favorite Books
James Patterson, Bible, Mary Higgins Clark
Favorite Quotes
Time is like a river. You cannot touch the same water twice, because the flow that has passed will never pass again. Enjoy every moment of your life.
Favorite Heroes
My father, my husband
Areas of Interest
Linda's activity, per category
info
Linda

Female

NV, US

2011/04/10 02:02:44

Straight

Aquarius

Some College

Proud Parent

Liberal

White/Caucasian

Slim/Slender

5 feet 7 inches
photos & videos