Trading the EUR/USD currency pair.
likes & interests
About Me
I am a Series 6, Series 63 and Series 7 licensed stockbroker currently working on my CFA ( Chartered Financial Analyst ) and love it. I love making money trading currency, stocks, options and a little bit of futures.

=============================...

*******PRIVACY NOTICE: Warning--any person and/or institution and/or Agent and/or Agency of any governmental structure including but not limited to the United States Federal Government also using or monitoring/using this website or any of its associated websites, you do NOT have my permission to utilize any of my profile information nor any of the content contained herein including, but not limited to my photos, and/ or the comments made about my photo's or any other "picture" art posted on my profile. You are hereby notified that you are strictly prohibited from disclosing, copying, distributing, disseminating, or taking any other action against me with regard to this profile and the contents herein. The foregoing prohibitions also apply to your employee(s), agent(s), student(s) or any personnel under your direction or control. The contents of this profile are private and legally privileged and confidential information, and the violation of my personal privacy is punishable by law.*******
Activities
Interests
I love to write in the little free time that I have and have several published articles in small magazines.
Also make money here:
My Political Views
I am a right moderate social authoritarian
Right: 4.57, Authoritarian: 3.13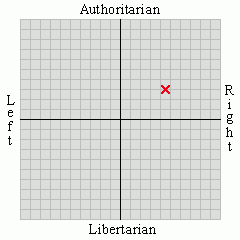 Political Spectrum Quiz
Favorite Movies
Breakfast Club
Wall Street
Favorite Books
Lone Survivor (Marcus Luttrell)
Straight Talk On Investing (Jack Brennan)
Character Counts (John Bogle)
Bravo Two Zero (Andy McNab)
Favorite Quotes
"Dream as if you'll live forever, live as if you'll die today."
-James Dean

"A positive attitude may not solve all your problems, but it will annoy enough people to make it worth the effort." -Herm Albright

" I never make the mistake of arguing with people for whose opinions I have no respect".

Edward Gibbon
Favorite Heroes
Ronald Reagan
My parents
Areas of Interest
BARRY0619's activity, per category
info
BARRY0619

Male

NC, US

2008/10/11 14:41:41

2015/12/04 02:04:03

49

Single

Straight

Gemini

Friendship

College Graduate

Full-Time

Accounting/Finance

No

No

Christian

Someday

Conservative

White/Caucasian

Athletic

5 feet 10 inches
photos & videos