Ash
It is sooo boring right now
likes & interests
About Me
I am left-handed. I play the Trombone. I am really shy when it comes to meeting people and I like to keep to myself. Crocheting, reading, and bowling are things I like to do during my free time.


I'd like to meet
Depeche Mode, The Cure, Linkin Park, Korn, Evanescence, My cousin Tony-(lead singer of Adolescents), All my SH friends, Yeah Yeah Yeahs, Andrea Bocelli, Placido Domingo,Tim Burton, Helena Bonham Carter, Tom Cruise, Julie Andrews, Hugh Jackman, Danny Elfman, Will Ferrell, Nicole Kidman, Hugh Laurie, Elijah Wood, Ewan McGregor, Jim Carrey, Steve Carell, Adam Sandler, Ben Stiller, Jack Nicholson, Rob Schnieder, Robin Williams, Mike Myers, Edward Norton, Steven Tyler, Liv Tyler, David Bowie, Johnny Depp, Orlando Bloom, Leonardo DiCaprio, Brad Pitt, wish I could have met Health Ledger and The America's Best Dance Crew winners since the show started
Activities
Bowling, Riding my bike, Reading, Writing, and Playing sports on the Wii
You say vampires,
I say wizards.
You say Bella,
I say Hermione.
You say Jacob Black,
I say Remus Lupin.
You say the Volturi,
I say Lord Voldemort.
You say Stephenie Meyer,
I say J.K. Rowling.
You say Renesmee, half-blood vampire,
I say Severus Snape, Half-Blood Prince.
You say Forks,
I say Hogwarts.
You call me weird,
I call you a Blast-Ended Skrewt. :)
Interests
Bowling, Graduating from high school and college, Reading, playing music for the rest of my life, hanging out with friends, and living life to the fullest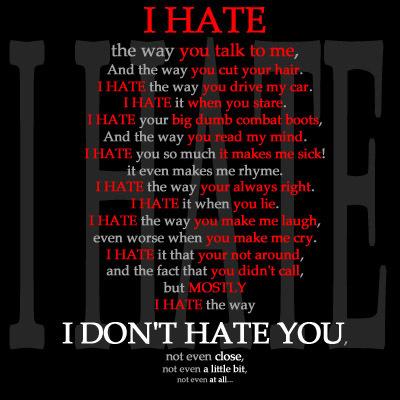 Favorite Music
I like to listen to all genres except for country music. My favorite genres are classical, broadway, and alternative rock. My favorite bands are Depeche Mode, Adolescents, Panic! At the Disco, Evanescence, Rammstein, Linkin Park, No Doubt, Pink, My Chemical Romance, Dresden Dolls, Pink Floyd, Arcade Fire, Beatles, Bjork, The Killers, The Cure, Tears For Fears, New Order, Eminem, Coldplay, Echo and the Bunnymen, Interpol, Flight of the Conchords, Red Hot Chili Peppers, Foo Fighters, Mana, Shakira, Placebo, Joy Division, Lykke Li, Mew, Ramones, Rolling Stones, She Wants Revenge, White Stripes, and Tech n9ne. I also listen to a lot of classical, opera especially Andrea Bocelli, and movie soundtracks.
Favorite TV Shows
Dr Who, How I Met Your Mother, Futurama, Life, True Blood, Whose Line Is It Anyway, Coupling, America's Best Dance Crews, Arrested Development, Psych, Law and Order SVU, Flight Of The Conchords, Tin Man, Saturday Night Live, Grey's Anatomy, Diners, Drive-Ins, and Drives, South Park, Inuyasha, and Death Note
Favorite Movies
The Nightmare Before Christmas, Corpse Bride, Coraline, Harry Potter 1-7 part 1 and 2, Howl's Moving Castle, Thumbelina, Anastasia, Freedom Writers, Iron Jawed Angels, P.S. I Love You, Juno, Sweeny Todd, The Phantom of the Opera, Across The Universe, Beautiful Boy, Jack and Jill, The Lord Of The Rings1-3, Dark Knight, Australia, Big Fish, Moulin Rouge, Fight Club, all Tim Burton films, Anastasia, Journey to Witch Mountain, The Sound Of Music, Bedknobs and Broomsticks, Drop Dead Fred, Legend, Labyrinth, Finding Neverland, Sleepy Hollow, Nightmare On Elm Street, Toys, Peter Pan (the animated version), Donnie Darco, Night at the Museum, Shawshank Redemption, The Cable Guy, The Birdcage, Forest Gump, Dead Silence, The Producers, Batman Forever, Rocketman, Superstar, Jersey Girl, Stuck On You, 10 Things I Hate About You, A Knight's Tale, Escape to Witch Mountain, The Patriot, The Brother's Grimm, The Day After Tomorrow, Dogma,X-Men, X-Men Orgins: Wolverine, X-Men: First Class, Brave, Willy Wonka and the Chocolate Factory, and Death to Smoochy
Favorite Books
Just Ella, Catcher in the Rye, House on Mango Street, To Kill a Mockingbird, The Secret Garden, The Secret Life of Bees, Harry Potter 1-7, Edgar Allan Poe's poetry, The Series of Unfortunate Events, Inkheart, Inkspell, Inkdeath, Stephen King books, and tons more
Favorite Quotes
95% of teenagers would panic if the Jonas brothers were about to jump off a 100 foot building.Copy and paste this if you were the other 5% that would bring popcorn and invite friends
A white man said, Colored people are not allowed here. The black man turned around and stood up. He then said: Listen sir....when I was born I was BLACK When I grew up I was BLACK, When I'm sick I'm BLACK, When I go in the sun I'm BLACK, When I'm cold I'm BLACK, When I die I'll be BLACK. But you sir. When you are born you're PINK When you grow up you're WHITE, When you're sick, you're GREEN, When you go in the sun you turn RED, When you're cold you turn BLUE, And when you die you turn PURPLE. And you have the nerve to call me colored? The black man then sat back down and the white man walked away.. Put this on your page if you HATE racism
"You're out of your tiny minds"Tin Man
"I'm a cross-dressing homosexual pacifist with a spot on my lung"; Across The Universe
Ron: Oh look, Mum's sent me something.
Ron: Mum sent me a dress!
Harry: Well, it does match your eyes. Is there a bonnet?
Harry: Ah ha!
Ron: Nose down, Harry. Ginny, this must be for you.
Ginny: I'm not wearing that, it's ghastly.
Hermione: They're not for Ginny, they're for you. Dress robes.
Ron: Dress robes? For what?"; Harry Potter and The Goblet Of Fire
Favorite Heroes
Audrey Hepburn, Andrea Bocelli, Pavarotti, Heath Ledger, Tim Burton, my grandmother, my mother, and my brother
info
Ash

Female

TX, US

2008/08/09 18:02:41

2013/03/24 00:09:09

May 02

Single

Straight

Friendship

High School (Current)

Student

Arts and Entertainment

No

No

Someday

White/Caucasian

Love Handles

5 feet 5 inches
photos & videos