wants old sSH, Myspace and FB back. :(
likes & interests
About Me
"And even though it all went wrong, I'll stand before the Lord of Song, With nothing on my tongue but Hallelujah." Leonard Cohen
"Love God, and do what you will...." St. Augustine
"Every man and every woman is a star" Aleister Crowley
"The one who sings prays twice." St. Augustine
In darkest Weird'nstein, sits Castle Skull & Bones, perched upon the precipice of the Aegis of Doom, also known as the Audio Abyss. And so I wish thee a warm weird welcome, fair traveller, to Castle Skull 'n' Bones... a.k.a. Castle Doom & Gloom.
Prithee do park your conveyance (flying or otherwise) in the stables or courtyard, then come in the double doors, take your shoes off, and make yourself comfy in front of the fire. I'll go pour us some potables and put on some tunes.
And mind the angel... ;)
Click to hear the station my show airs on:
http://tinyurl.com/2g4543m

C S S M N D S M D V R S N S M V - S M Q L I V B
Click here if you care about the 9/11 Rescue Workers + First Responders!
I came to SH for the music (for which you can blame HIM). Click on the sparkly banner, below, to check out my current radio show! For most people I recommend the last hour. If you are a metalhead or goth feel free to tune in at the beginning! :)
Click link for some podcasts
Most recently uploaded...
;-)
G-d doesn't fit in a box. Neither do I. Here is (
* my 'heretical statement of faith";),
S/He gave me a brain and reasoning powers and I see no shame in using them.
Romantic, stubborn, non-doctrinaire, freethinking info-junkie; organized bohemian; not like the other girls. Sweet but deadly ;)
For me "family values" evokes something far, far spookier than the occult or Hallowe'en. O.o May your mileage differ!
"But the dreamers of the day are dangerous, for they will act their dreams with open eyes to make them possible" T.E. Lawrence
"Consistency is the last refuge of the unimaginative." Oscar Wilde
"Men never do evil so completely and cheerfully as when they do it from a religious conviction." Blaise Pascal
" What good is it, my brothers, if someone says he has faith but does not have works? Can that faith save him? If a brother or sister is poorly clothed and lacking in daily food, and one of you says to them, "Go in peace, be warmed and filled," without giving them the things needed for the body, what good is that? So also faith by itself, if it does not have works, is dead."
James 2:14-17 ; New Testament
(Which makes me not dead, yet. ;)
Deus Caritas Est -S/He also kicks butts, if need be ;)
"and the truth shall set you free" Yeshua of Nazareth.
myspace graphics
"I don't give a damn for a man that can only spell a word one way." Mark Twain.

I'd like to meet
Activities
DJ'ing this cheery monstrosity (-:
e.V.'s Underground on Facebook
http://evsunderground.podomat...
in no especial order: researching, writing & reading, production (radio, event, theatre), writing (lyrics & poetry, music, radio scripts, investigative journalism), photography, camping, music (writing, singing, listening, playing).

Drinking this stuff!


Playing my "baby":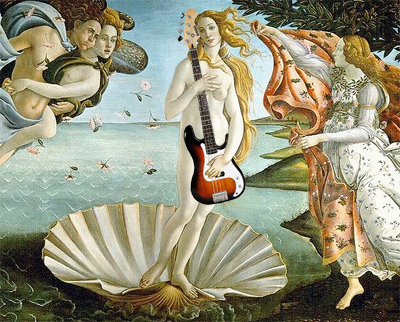 Being randomly possessed and tormented by my muses! Here is one...
(pic by Nell-Fallcard - you can actually order prints and mugs and such of the original, as opposed to this funky sepia tint :)
(with apologies to Dani Filth)
"My HIMphetamine Boy..".
"Sick and weak from my condition
This lust, this vampyric addiction
To HIM alone in full submission
None better...
HIMphetamine"
Interests
music (metal, goth, folk, classical, jazz), writing (scripts, lyrics,
poetry, web content provision, etc. etc.) food & cooking, old stuff, mysterious stuff, critters, science, ethology, psychology, ecology, environment, cultures, languages, religions and philosophies, gardening, coding webpages. technology, the internet, history, fashion.
Favorite Music
all sorts of stuff... metal, torch, goth, folk, rock, pop, baroque, medieval, classical, jazz - hell even some country and hip hop. It HAS to be good though. I'm picky! Good vox make me go weak in the knees.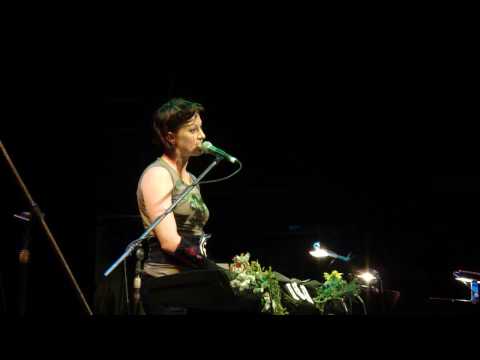 RIP Mr. Steele :( What a voice...
Favorite TV Shows
ReGenesis, Monk, House, Clone High, Food Network, Iron Chef, Jon Stewart, Steven Colbert. Discovery Network, BBC and CBC stuff.
Favorite Movies
Anything by Tim Burton. The Merchant Ivory oeuvre. The Princess Bride. Almost anything with Mandy Patinkin,. Johnny Depp ,Helena Bonham Carter or Wynona Ryder and Billy Connolley in it.
Favorite Books
Elllison
Vonnegut
Peake
Moorcock
Tom Stoppard
Favorite Quotes
"Always forgive your enemies; nothing annoys them so much."
Oscar Wilde
<br/>>>more <A href="http:icanhascheezb... target="_blank" rel="nofollow">cat pictures
"We will either find a way, or make one."
Hannibal (Carthaginian general, 247-183B.C.)
"Just cuz we wear lipstick doesn't mean we can't kick your ass!"
Vince Neil, Motley Crue
Favorite Heroes
My Grampa...
and these folks!
Boudiccea, Queen of the Iceni
The Divine GBS
St. Joan of Arc

Moshe Dayan
Diane de Poitiers
George Sand
Oscar Wilde
Phoolan Devi
Clara Bow
Ville Valo, 'cos he sings even though he has astham - let's here it for sisu!

and last but not least - Hannibal, the brilliant Carthaginian general

Areas of Interest
e.V.(♥Queen of Doom♥)'s activity, per category
info
e.V.(♥Queen of Doom♥)

Canada

2007/10/24 05:16:12

2011/12/05 02:28:57

Arts and Entertainment

No
photos & videos